Measurement Month Webinar 2022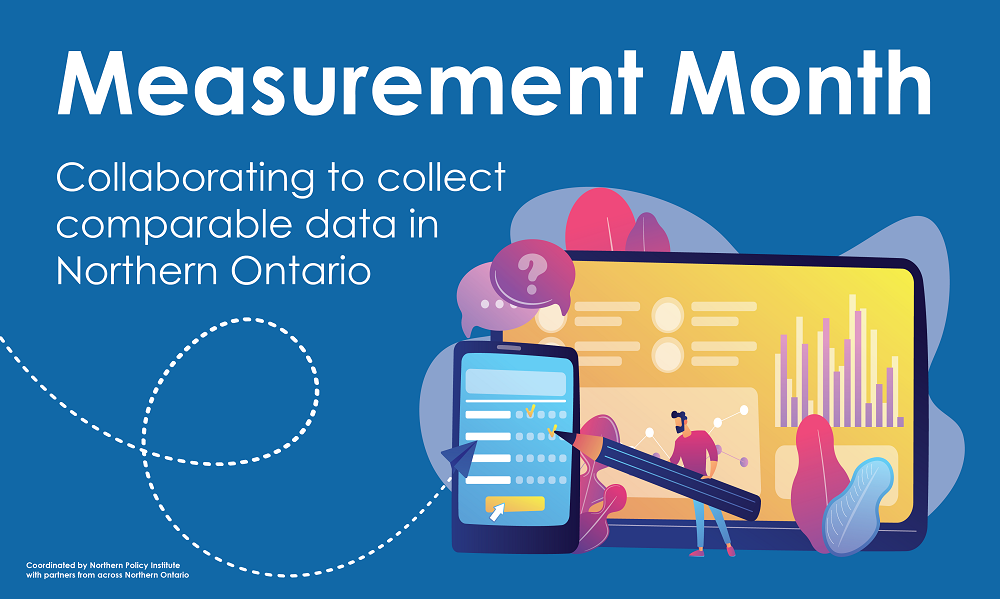 In February 2022, Northern Policy Institute, along with organizations across Ontario's northern regions, launched Measurement Month. Measurement Month is an annual effort to leverage our individual resources to collect consistent, comparable data to inform decision-making at the local, regional, provincial, and national level. Given the demographic challenges facing our regions, this inaugural Measurement Month will focus on racism, reconciliation, and welcoming.
Surveys are now closed!
Thank you everyone who participated by completing a survey
---
Measurement Month 2022 Webinar Recording
Information session presentation
---
Measurement Month 2022's findings
Throughout the month of October, the reports detailing Measurement Month 2022's findings will be released.
---
Any questions? - Contact Us
Any organizations that are interested in helping with the survey effort are encouraged to reach out to our Senior Researcher - Martin Lefebvre, either over email (mlefebvre@northernpolicy.ca) or by phone (1- 705-572-8956 ext 404).
---
Partner Organizations