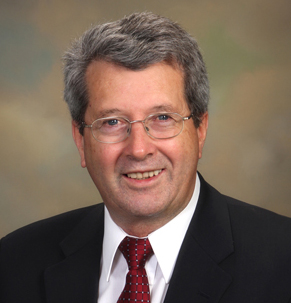 Pierre Bélanger
Chair
Pierre Bélanger is a well-known personality in Northern Ontario and northwestern Québec. Born in Timmins, ON in 1947, he has a varied background in both business and public affairs. In business, this ranges from a key role in manufacturing the Boler RV (1972-1982) to owning and managing a large multi-product retail RV dealership, Earlton RV (1976-2012). For a time, from 1983 to 2002, this also included ownership and operation of the Earlton Zoo, a major northern tourist attraction.
He has maintained an interest in agriculture with Bisons du Nord, a 480 acre/200 head buffalo ranch established in 1972. The ranch sells breeding stock and meat animals. Pierre has served as a long time director on the Canadian Bison Association (CBA) and as founding president in 1983. His early 70's activities included the development of significant franco-ontarian cultural institutions such as the Théâtre du Nouvel Ontario (TNO) and the Coopérative des artistes du Nouvel Ontario (CANO).
His commitment to public affairs has been constant from school board to regional, provincial and national economic development councils. He has had an active presence as president of the Collège Boréal's foundation and chair of the national RDÉE, a francophone economic development and job creation network. He has chaired the Northern Ontario Development Corporation (NODC), a provincial crown corporation, and was a board member of the Canadian Commercial Corporation (CCC), a federal crown corporation.
Mr. Bélanger has run twice as a Liberal candidate for Canada's Parliament in 1979 and in a 1982 by-election. Other commitments include the Foire Gourmande, a successful Quebec/Ontario regional food products fair and Entre-Amis/Between Friends, a Quebec/Ontario linkage effort. He currently chairs the Fondation communautaire du Témiskaming, a community philanthropic foundation established in 1987. In 2000, he was actively involved as a spokesperson in the widespread community resistance to the rail shipment of Toronto's municipal waste to the Adam's Mine open pit in Temiskaming. Mr. Bélanger also works on contract as a trainer and speaker on profitable management for owner-operated businesses. Since 2006, he has been a regular issues commentator for Ontario on french Radio-Canada radio.
The common thread in his public affairs involvement are his regional and francophone roots and his firm belief in sustainable community development through local effort and enterprise. In 2007, Laurentian University in Sudbury, ON awarded him a Doctor of Laws honorary degree in recognition of his contribution to his community. "I measure myself against my 20 year old self when I didn't know half measures. I still want to be enthused and to make principled, intelligent choices."