February 5, 2020 - Every place has a story that is waiting to be discovered by those who visit. It is in the telling of those stories that Wikwemikong Tourism allows visitors to truly experience the area as well as the local culture, and who better to tell the story than those who call the area their home?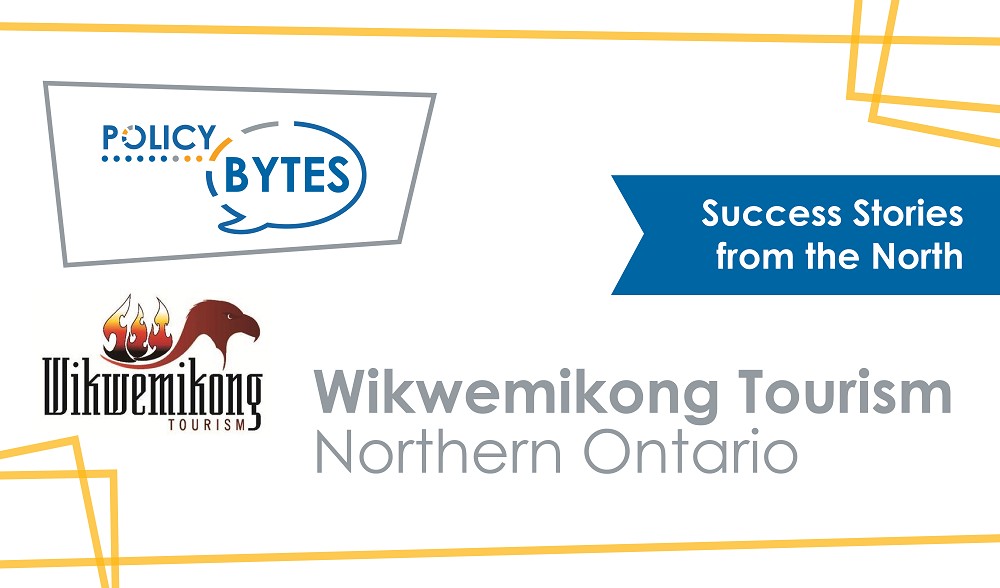 Wikwemikong Tourism, located on Wiikwemkoong Unceded Territory, strives on telling their story by sharing their Anishinabek culture and traditions while growing the community's economy. The community is host to several cultural events throughout the year that attract visitors from all walks of life with help from Wikwemikong Tourism. In addition to sharing the culture, they also share their land through sustainable tourism initiatives such as the Point Grondine Park. The park provides over 18,000 acres of scenic natural wilderness with over 22km of hiking trails; interior and Georgian Bay paddling routes are nestled between the French River and Killarney Provincial Parks. They provide various authentic Indigenous experiences to those who visit. Here are some of the authentic Indigenous experiences they provide:
Cultural Tours
Wikwemikong Tourism gives access to tour guides that will take visitors on a journey through time. They have several experiences available such:
New Cultural Tours will be launched in 2020 that will incorporate Indigenous culinary and Anishnaabek Astronomy and Constellations.
Group Tours
Wikwemikong Tourism has several customizable itineraries with activities for school groups to partake in that can be adjusted to fit class learning objectives including programs that are designed to foster and promote reconciliation. Some experiences include historical tours, drum and dance, visits to a local art gallery, medicine hike, archery, cultural teachings, craft making, visits to local craft shops and more. They also partner with the Manitoulin Hotel & Conference Centre and Killarney Mountain Lodge for multi-day trips as well as the Debajehmujig Theatre Group, the longest running Aboriginal Theatre in Canada.
Wikwemikong Tourism won the 2017 Tourism Champion Award at the Northern Ontario Tourism Summit and the 2018 Indigenous Tourism Award of Excellence, and the Annual Cultural Festival took home the 2019 Indigenous Tourism Award of excellence at the Ontario Tourism Summit. The organization was recognized nationally at the International Indigenous Tourism Conference that was held in Kelowna B.C in November of 2019. There they won the Indigenous Adventure Award, which is "presented to a business that recognizes best practices in Indigenous adventure travel with a focus on responsibility and sustainability."
Wikwemikong Tourism's goal is to allow visitors to discover Wiikwemkoong, and to tell their story through their lens. By marketing Wiikwemkoong as a tourist destination they are also helping the local economy by promoting local businesses and services. Check out Wikwemikong Tourism for your next road trip destination and enjoy an authentic Indigenous experience.
Evelynn Hoffman is the Communications Officer at NPI.
---
The content of Northern Policy Institute's blog is for general information and use. The views expressed in this blog are those of the author and do not necessarily reflect the opinions of Northern Policy Institute, its Board of Directors or its supporters. The authors take full responsibility for the accuracy and completeness of their respective blog posts. Northern Policy Institute will not be liable for any errors or omissions in this information, nor will Northern Policy Institute be liable for any detriment caused from the display or use of this information. Any links to other websites do not imply endorsement, nor is Northern Policy Institute responsible for the content of the linked websites.
Northern Policy Institute welcomes your feedback and comments. Please keep comments to under 500 words. Any submission that uses profane, derogatory, hateful, or threatening language will not be posted. Please keep your comments on topic and relevant to the subject matter presented in the blog. If you are presenting a rebuttal or counter-argument, please provide your evidence and sources. Northern Policy Institute reserves the right to deny any comments or feedback submitted to www.northernpolicy.ca that do not adhere to these guidelines.
0 Reader Comments