The Untapped Potential of Urban Reserves in Northern Ontario
January 18, 2021 - On August 28, 2020, an economic flare was shot in the air signalling a new commercial path for economic development for reserves across Canada. The flare that was shot was opening the first Costco on First Nation lands in Canada on Tsuut'ina First Nation.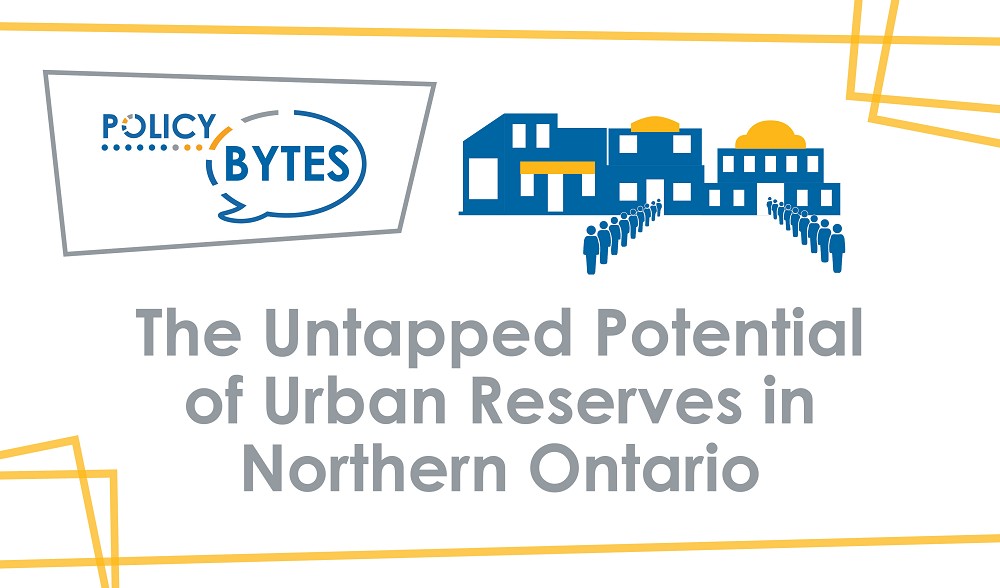 The Costco consists of 68 of 88 positions being filled by Tsuut'ina members and is Tsuut'ina's first step of a larger $4.5 billion, 500- hectare business complex. Tsuut'ina Nation's lands are adjacent to southwestern Calgary in what is known as an urban reserve.
Urban reserves are First Nation lands that are within or adjacent to a municipality. There are two types of urban reserves: 1) First Nations that are geographically fortunate to be adjacent to a municipality; and 2) First Nations that purchase or gain reserve lands via transfer lands in a municipality for economic growth. Through the Treaty Land Entitlement Framework Agreement, Peguis First Nation developed an urban reserve in Winnipeg whilst Peguis First Nation's primary land base is two hours north of Winnipeg. Peguis First Nation's act of a rural reserve developing an urban reserve is a model for reserves in rural Ontario and Ontario's Far North to follow. Urban reserves occur across Canada but are often underutilized, particularly in Northern Ontario. Northern Ontario urban reserves include, but are not limited to, Fort William First Nation with Thunder Bay, Wauzhushk Onigum Nation with Kenora, Nipissing First Nation with North Bay, and Garden River First Nation with Sault Ste Marie. These First Nations and municipalities are situated in a way to gain the economic benefits of urban reserve developments.
There are several key economic benefits of urban reserve developments. First, businesses on reserve are income-generating for employees and are a tax basis for the First Nations. Second, urban reserves provide a reciprocal relationship to the First Nation and the municipality. Investments and economic growth made in the urban reserves provide new revenue and development for the city. For example, the Government of Alberta invested in expanding southwest Calgary to enable the Tsuut'ina's business complex. Third, urban reserves best utilize reserve taxation. Section 87 of the Indian Act allows tax exemptions on income earned by First Nation individuals on reserve land. Furthermore, products purchased and sold on reserve do not have provincial and federal sale taxes attached. These tax benefits can aid First Nation businesses to be competitive with existing companies in municipalities. These benefits also assist urban reserves in drawing in high quality First Nation talent and increase employment opportunities for community members in a way that cities alone can't. As First Nations often do not have enough homes on reserve to accommodate all of their members, the nearby municipalities benefit from an influx of First Nation talent.
There are considerable social benefits that stem from the economic development of urban reserves as well. The exchange of urban reserves hiring non-Indigenous staff and hosting non-Indigenous businesses creates a cross-cultural service to both participating sides. This act can help to destigmatize negative perceptions to develop complimentary views of the other through a shared economy. As half of First Nations individuals live off-reserve, urban reserves provide a safe cultural space in the city for urban Indigenous peoples. The cultural space creates diversity in municipalities that allow for more significant social interaction, innovation and growth for non-Indigenous and Indigenous parties .
Tsuut'ina Nation's Costco is a model of an urban reserves that demonstrates the economic and social benefits that the Northern Ontario First Nations and municipalities should stride towards. However, Costco is but one example. There are various locations in Northern Ontario, both across Northern Ontario that could capitalize on this opportunity for shared growth. Urban reserves have immense potential from empowering young First Nations entrepreneurs to create something new or enriching municipalities with diversity that reserves have. The economic and social benefits of urban reserves are waiting to be tapped across Northern Ontario.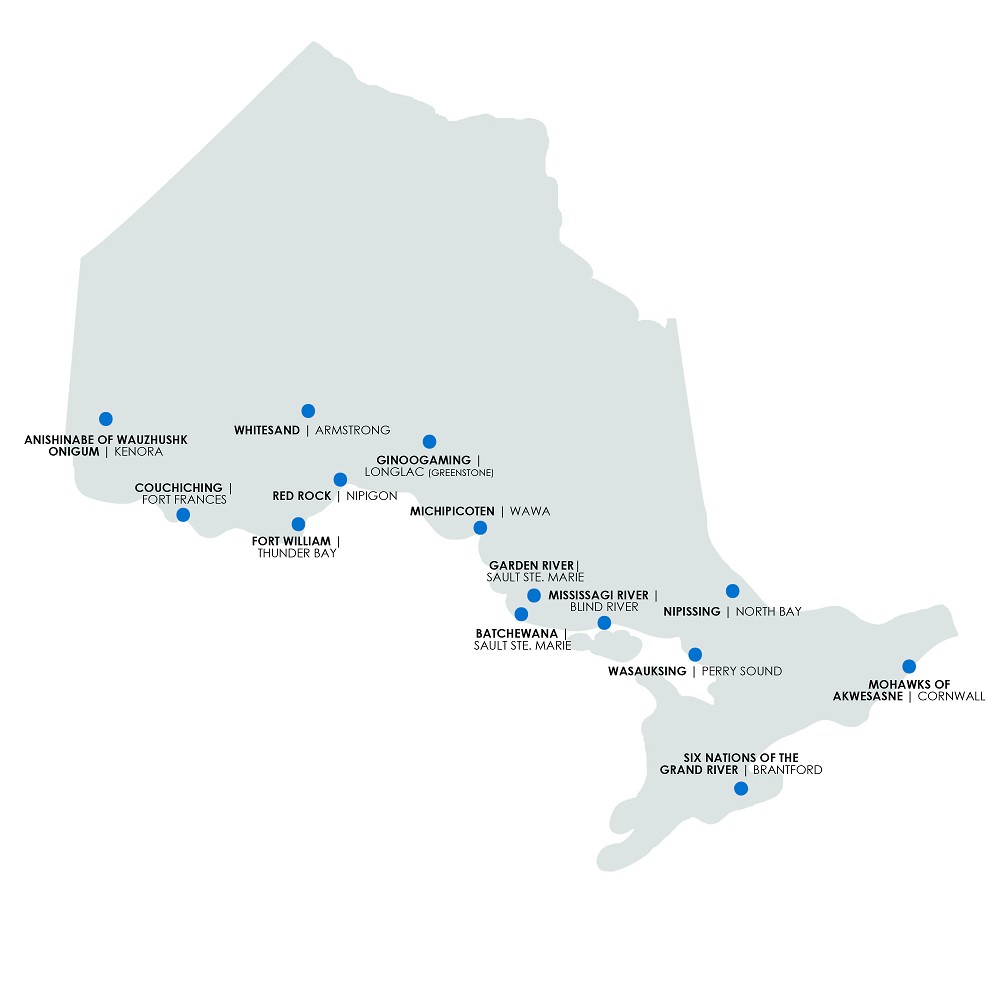 Government of Canada, Indigenous and Northern Affairs Canada, Communications Branch. "Treaty Land Entitlements in Manitoba." Government of Canada, Indigenous and Northern Affairs Canada, Communications Branch. April 11, 2017. https://www.aadnc-aandc.gc.ca/eng/1100100020463/1100100020464.
Harding, Lee. The Value of Tax Exemptions on First Nations Reserves. Halifax: Atlantic Institute for Market Studies and Frontier Centre for Public Policy, 2017. Accessed June, 2017. http://www.aims.ca/books-papers/value-tax-exemptions-first-nations-reserves/.
Kaufmann, Bill. "With Tsuut'ina store, Costco opens its first location on a Canadian First Nation." Calgary Herald. August 28, 2020. https://calgaryherald.com/news/local-news/with-tsuutina-store-costco-opens-its-first-location-on-a-first-nation.
Phillips, Katherine W. "How Diversity Makes Us Smarter." Scientific American. October 1, 2014. https://www.scientificamerican.com/article/how-diversity-makes-us-smarter/.
Statistics Canada. "Aboriginal Peoples in Canada: First Nations People, Métis and Inuit." Census Program. September 15, 2016. http://www12.statcan.gc.ca/nhs-enm/2011/as-sa/99-011-x/99-011-x2011001-eng.cfm.
Western Economic Diversification Canada, Urban Reserves in Saskatchewan. Edmonton: Western Economic Diversification Canada, 2005. Accessed May 2, 2017. http://publications.gc.ca/collections/collection_2016/deo-wd/Iu92-4-36-2005-eng.pdf.
CTV News Winnipeg, 'It's historic': Peguis First Nation opening urban reserve in Winnipeg. Winnipeg: CTV News, 2019. https://winnipeg.ctvnews.ca/it-s-historic-peguis-first- nation-opening-urban-reserve-in-winnipeg-1.4503756
James Barsby is the Legal Counsel for the Government of Nunavut and past NPI Experience North Summer Placement.
---
The content of Northern Policy Institute's blog is for general information and use. The views expressed in this blog are those of the author and do not necessarily reflect the opinions of Northern Policy Institute, its Board of Directors or its supporters. The authors take full responsibility for the accuracy and completeness of their respective blog posts. Northern Policy Institute will not be liable for any errors or omissions in this information, nor will Northern Policy Institute be liable for any detriment caused from the display or use of this information. Any links to other websites do not imply endorsement, nor is Northern Policy Institute responsible for the content of the linked websites.
Northern Policy Institute welcomes your feedback and comments. Please keep comments to under 500 words. Any submission that uses profane, derogatory, hateful, or threatening language will not be posted. Please keep your comments on topic and relevant to the subject matter presented in the blog. If you are presenting a rebuttal or counter-argument, please provide your evidence and sources. Northern Policy Institute reserves the right to deny any comments or feedback submitted to www.northernpolicy.ca that do not adhere to these guidelines.
0 Reader Comments