Shared Growth in Northern Ontario: Supercom Industries and the East-West Tie
October 7, 2020 - Along a 450 km route from Wawa to Thunder Bay is a massive transmission project known as the East-West Tie.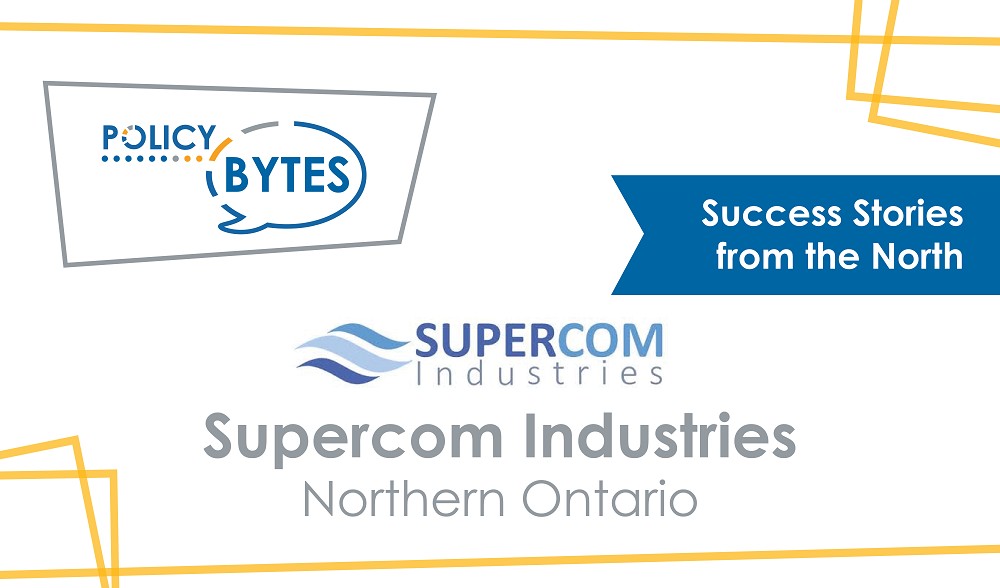 "First Nations powerline technicians program up for national award"

"East-West Tie could groom a generation of Indigenous skilled workers."

"East-West Tie construction underway."
In 2010, the Government of Ontario identified this project as a priority in the 2010 Long Term Energy Plan. Specifically, the report outlined that this line is needed to "[m]aintain system reliability, allow more renewables, [and] accommodate electricity requirements of new mineral processing projects." Further, it is estimated that this project will bring a capital cost of over $750 million.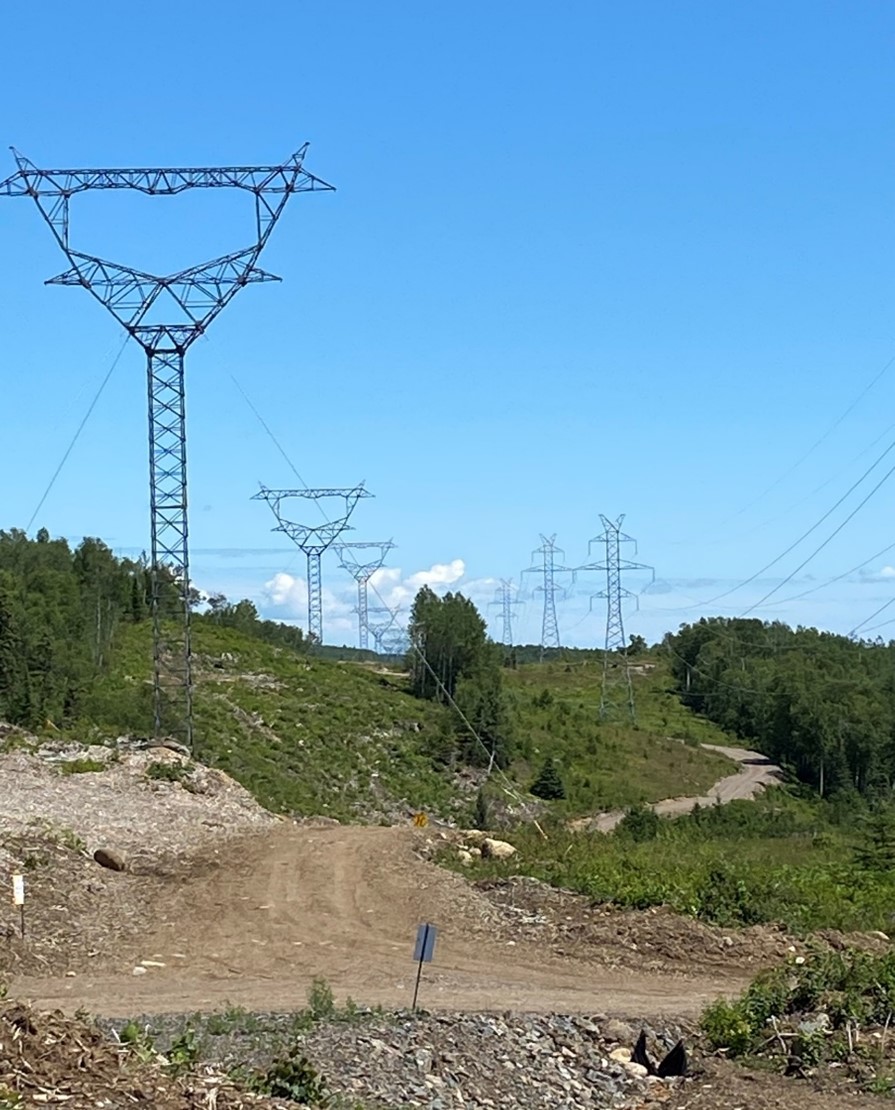 Alongside NextBridge Infrastructure and Valard Construction, Supercom Industries is the third partner in this project. This 100 per cent First Nation owned business is comprised of a six First Nations partnership including Fort William First Nation, Red Rock Indian Band, Pays Plat First Nation, Biigtigong Nishnaabeg, Pic Mobert First Nation and Michipicoten First Nation. Each First Nation has locations along the north shore of Lake Superior in Northwestern Ontario and has its own governance, territory and culture.
The demand for improved electricity is anticipated to become far higher in the coming years. The mining sector will need to be supported by a reliable electricity supply, which will not only support economic growth in this sector but also support economic growth for other development activities in the region. For this project, Supercom Industries is responsible for ensuring the maximum employment, as well as economic benefits for the six First Nations mentioned above. These opportunities create the availability to generate services and labour directly from First Nations.
NextBridge is working closely with Valard and Supercom in the development of the new East-West Tie project. Valard is responsible for providing project management along with construction services for the transmission line. Finally, Supercom works closely with Valard to hire qualified candidates from First Nations communities. Indeed, as multiple First Nations and municipalities will see the construction of this transmission line, it is important to ensure that the communities overseeing this development firsthand are involved. Supercom represents the direct engagement of its partnered communities, which are focused on supporting economic growth while also ensuring the protection of resources within lands and waters for future generations.
Yes, the economic potential for Northern Ontario is huge. But equally as important is that projects such as this, as well as the Wataynikaneyap Power Transmission Project, are steps forward in shared economic prosperity. Indeed, according to a report by the National Indigenous Economic Development Board, "[c]losing the socio-economic gaps between Indigenous and non-Indigenous people in Canada could lead to a $27.7 billon annual contribution to the Canadian Gross Domestic Product."
Overall, the East-West Tie and the work of Supercom Industries in collaboration with others continue to highlight the opportunities in Northern Ontario and how projects such as this are key for the development of local talent.
Pictured: Right of Way for the East-West Tie, courtesy of Supercom Industries
Written by Andrew Jalak.
---
The content of Northern Policy Institute's blog is for general information and use. The views expressed in this blog are those of the author and do not necessarily reflect the opinions of Northern Policy Institute, its Board of Directors or its supporters. The authors take full responsibility for the accuracy and completeness of their respective blog posts. Northern Policy Institute will not be liable for any errors or omissions in this information, nor will Northern Policy Institute be liable for any detriment caused from the display or use of this information. Any links to other websites do not imply endorsement, nor is Northern Policy Institute responsible for the content of the linked websites.
Northern Policy Institute welcomes your feedback and comments. Please keep comments to under 500 words. Any submission that uses profane, derogatory, hateful, or threatening language will not be posted. Please keep your comments on topic and relevant to the subject matter presented in the blog. If you are presenting a rebuttal or counter-argument, please provide your evidence and sources. Northern Policy Institute reserves the right to deny any comments or feedback submitted to www.northernpolicy.ca that do not adhere to these guidelines.
0 Reader Comments