September 1, 2020 - Our Experience North placements have proven time and time again that they are creative, determined, and thoughtful…Okay, okay, they're pretty funny too.
Since 2014, NPI has welcomed many young professionals to the team to push the envelope. And this year was no different. Even while working from home in their respective communities across Northern Ontario, the placements worked hard on delivering insightful policy responses alongside building partnerships and expanding our communications capacity.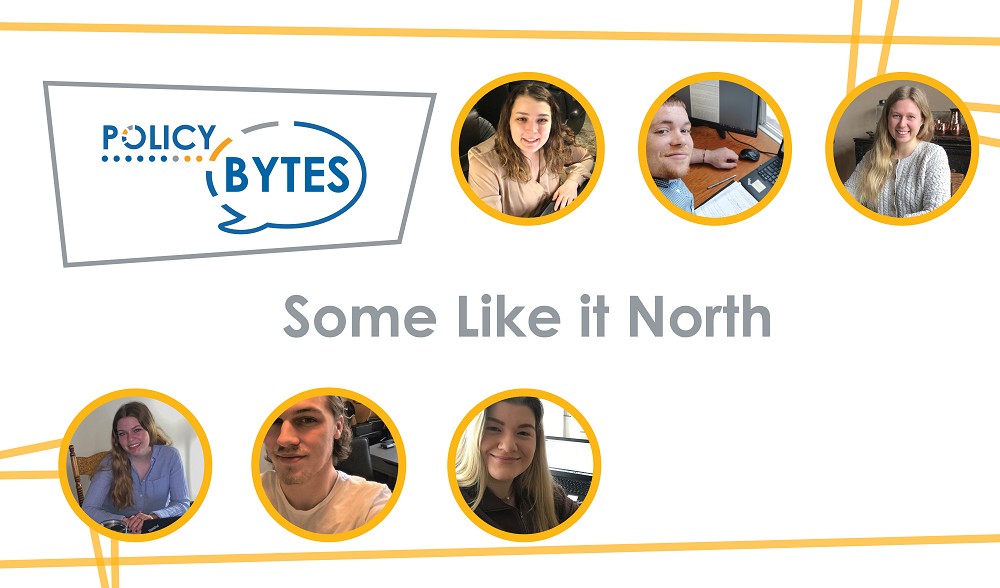 Maia Kvas, Timmins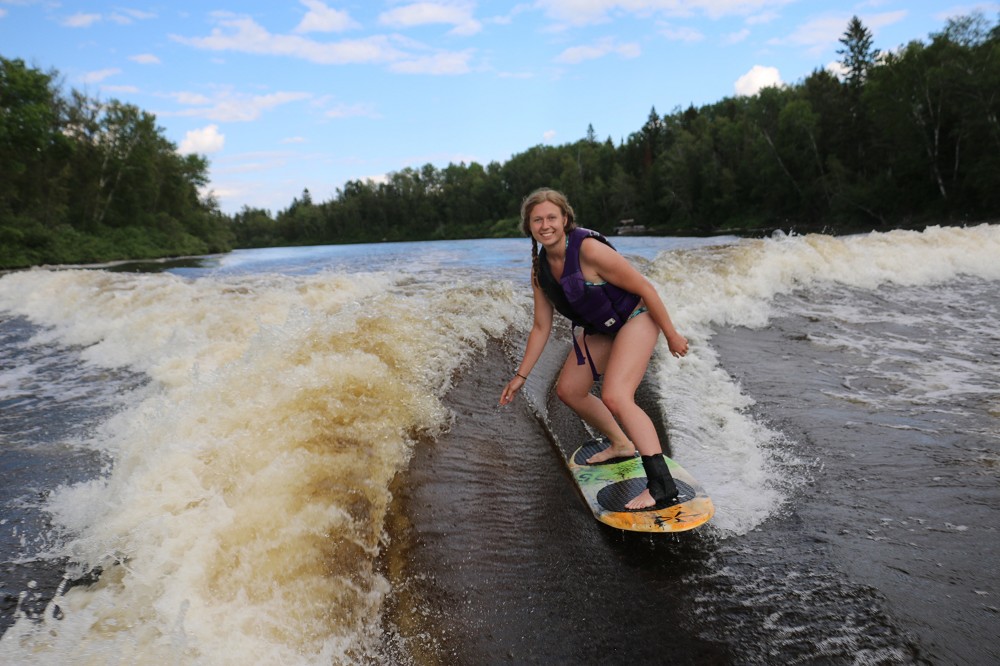 Experience North 2020 is not my first Experience North rodeo. And guess what? The second time was another fantastic experience! Coming back a second year did not feel like coming back to the same job because NPI has so many different projects and skills needed to complete them that every experience/task feels brand new! Although COVID-19 prevented the in-person experiences that I really enjoyed last year, there is still a lot I loved working on this summer!
My focus this summer was analyzing COVID-19 business impact surveys and producing a report that provides recommendations on how to improve them. It was fascinating to be a part of such a timely and rewarding project. Improving these surveys could help the development of policies that will support employers through this pandemic in an evidence-based manner and provide an important voice for employers in these decisions. Another side project that I enjoyed embarking on was writing an educational blog on the state of mental health in Northern Ontario.
My highlights were definitely getting to know the other Experience North placements (they are great, and I hope to meet them in person someday), reconnecting with the other NPI staff and meeting new people through video chat. Also, online staff week was so fun! I laughed at many presentations. NPI's staff is filled with comedians.

Mateo Orrantia, Marathon
I took over the dinner table.
If you ask my parents what they remember me doing during my job this summer, that's probably what they'd answer. Between my NPI laptop, extra monitors, and notes spread far and wide, there was barely room to sit down and eat lunch. Even if my internship didn't take place where it was supposed to, there's not much that I'd change about what has been one of my most engaging, rewarding, and challenging (thank you Northern Ontario internet) summers yet.
Over the course of my time at NPI, I've been lucky enough to look into all sorts of topics, from Indigenous innovations in infrastructure, to newcomer services and COVID-19. It feels like I've been granted an all-access backstage pass to the region I grew up in, and I can't believe how much I've learned.
This summer has given me the chance to hone my abilities as a researcher, writer, interviewer, and Excel spreadsheet-maker — none of which would have been possible without the intimidatingly smart and endlessly helpful research team at NPI that I was fortunate enough to have worked with.
I'd especially like to thank all of the Indigenous project collaborators that were kind enough to field my emails and spend hours discussing the paradigm-shifting projects each of their communities have taken on. Your patience, openness, resourcefulness, and innovative mindset are things I'll remember long after my time at NPI is over.
To anyone wanting to get started in the research world, consider coming to Northern Ontario for a summer with NPI — you won't regret it!

Christina Fera, Sault Ste Marie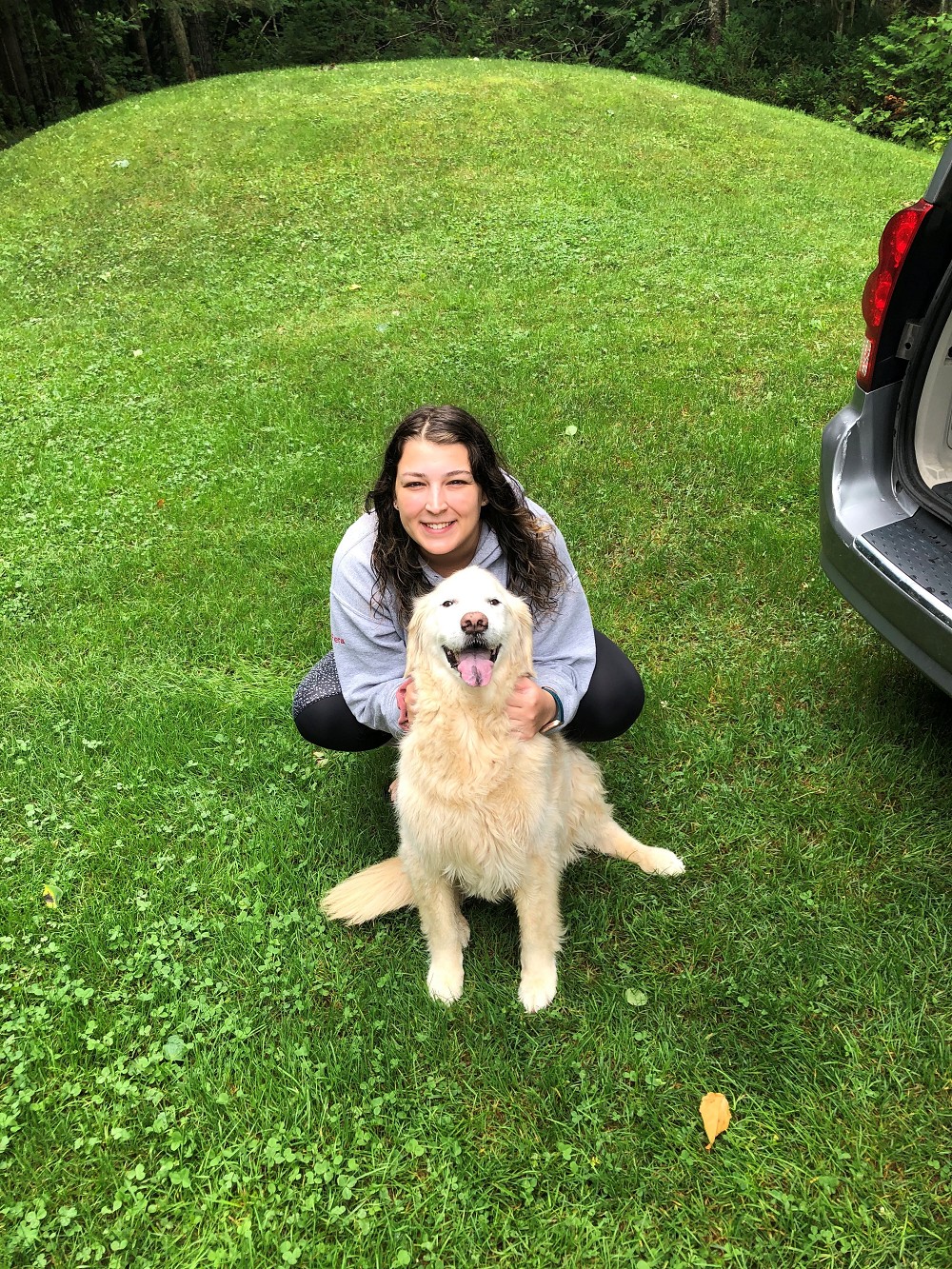 As a recent graduate, having the opportunity to complete a summer internship at Northern Policy Institute through their Experience North program has provided me with an awesome experience and has been a great way to kick-off the next chapter!
I spent my time at NPI working from Sault Ste. Marie as a Communications Officer, and as someone who majored in Communication Studies, it was the perfect fit. I was excited to be able to take what I learned in school and apply it to this role. Through working as a Communications Officer, I was able to gain professional experience related to my field. I worked on various projects from putting together NPI's newsletter, monitoring/tracking media hits, writing blogs and helping edit communication strategies, as well as assisting in managing and creating content for our various social media platforms.
Some of my highlights from working at NPI include our monthly movie day and our virtual staff week back in June. Since we had to work from home this summer, having these events virtually fostered an environment to get to know your co-workers and what projects they are working on, while also having some fun.
Throughout my past 16 weeks at NPI, I have been able to work with awesome people who are passionate about what they do. I have been able to make memories and gain valuable experiences that will help me moving forward working in this industry.
It has been a pleasure working for an organization that is close-knit, innovative and works to help make Northern Ontario more successful!

Abby Shillinglaw, Temiskaming Shores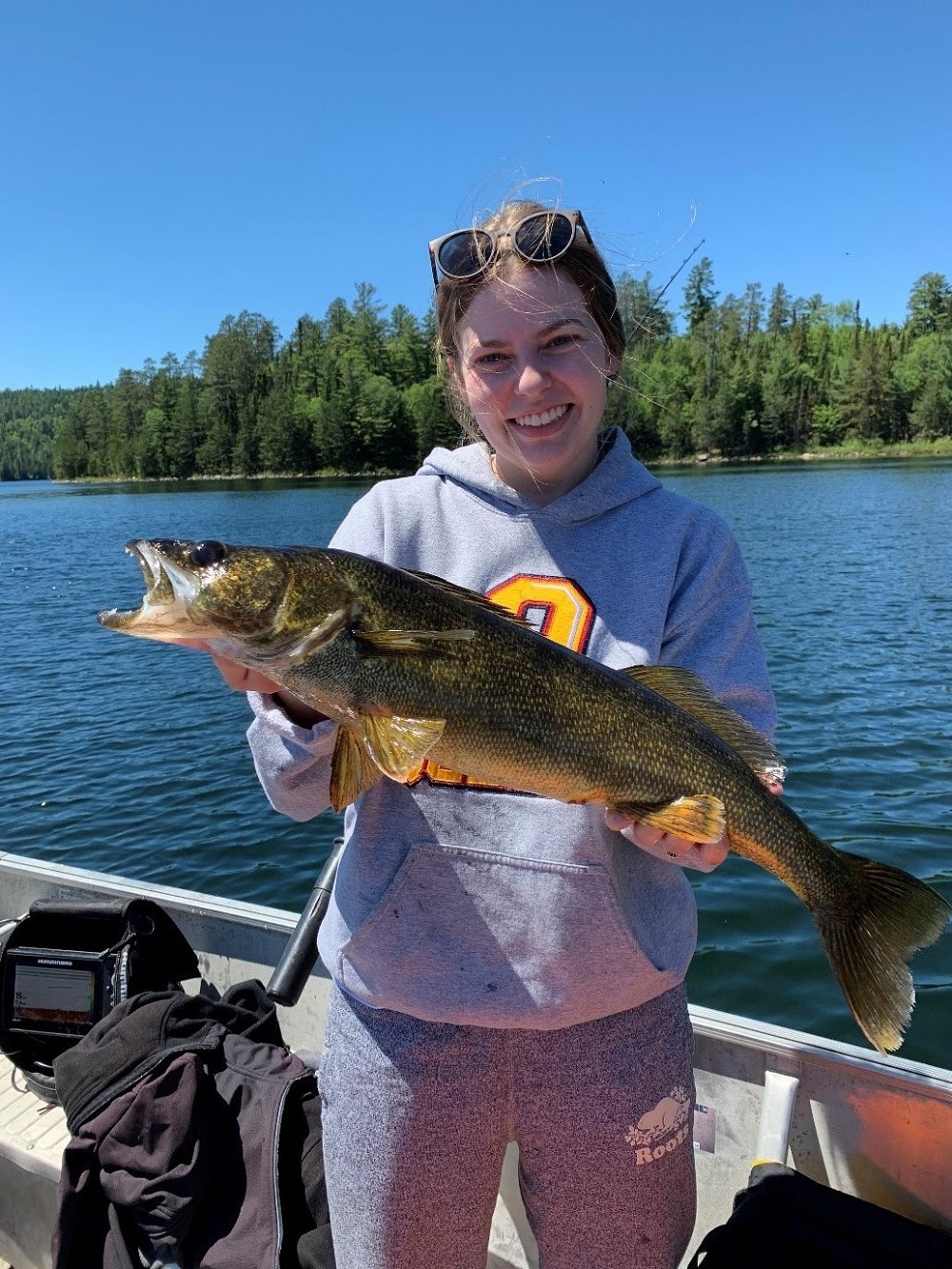 I've always been interested in the happenings of the different regions of Northern Ontario. When I learned that NPI was offering one of their Experience North placements in my hometown of Temiskaming Shores, I was quick to jump on that opportunity and I applied. When I was offered the position, the excitement was soon met with surprise as I ended up spending the entire summer working out of my parent's basement. It has been unusual trying to adjust to the new challenges that go along with working from home. There's a few more distractions to avoid, a little less socialization, and most dangerous of all, down the hall there's a kitchen full of food. Though I do feel sad that I never got to meet this amazing team in person, I know that I was able to make some really great "Zoom" friends, especially my fellow Experience North summer placements.
Not being allowed to really go anywhere this summer has given me the chance to enjoy the place I grew up in. Sometimes you forget that there is so much to see just in your backyard. I've gotten to fly into my remote camp in Marten River, ON with my dad, spend weekends on the lake fishing and relaxing, and more recently I've been able to enjoy the patios of our local restaurants rather than just their takeout menus. This summer placement has allowed me to spend my weekdays learning about the regions of Northern Ontario and my weekends out exploring them – I couldn't ask for anything more.

Mercedes Labelle, North Bay
A few months ago when I first accepted my summer internship offer, the world was a little different than it is now. I was planning out my summer in Haileybury, a few hours north of my hometown of North Bay, working on comparative transportation subsidies.
Now, at the end of August, I'm sitting in my home "office," neck-deep in all things immigration. I still got to "Experience North" by exploring what my community of North Bay had to offer – our local businesses, restaurants, great outdoors, two lakes, and much more – all while being safe, physically distancing, and wearing a mask!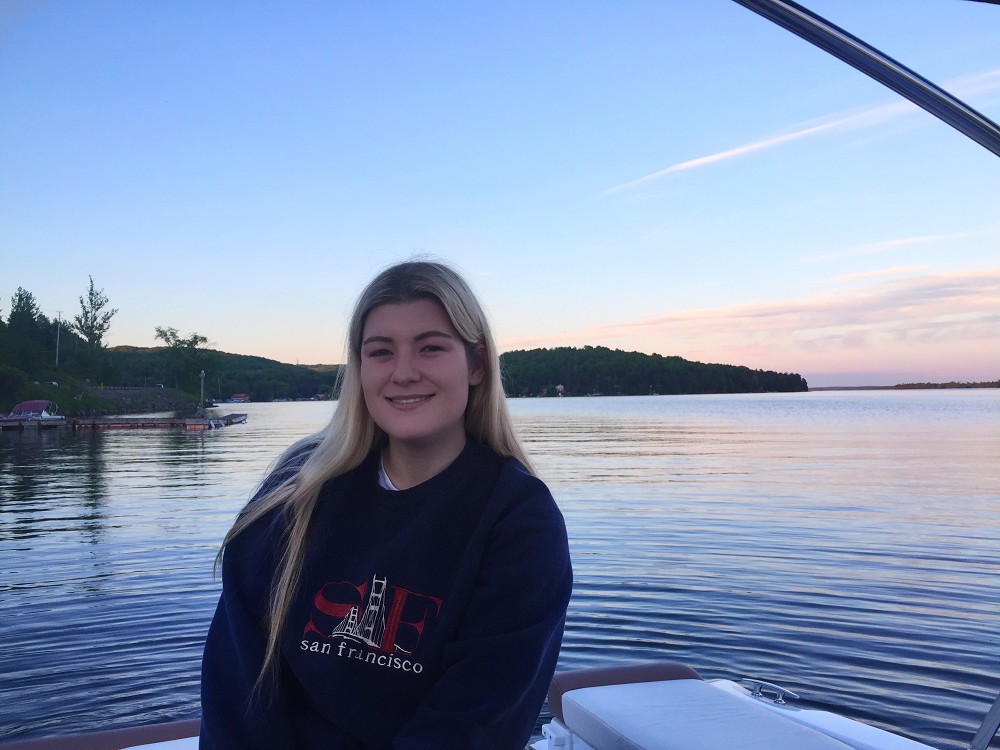 I got the best of both worlds – spending (a little too much) time with my family (all four of us are working from home) and getting to know the Northern Policy staff spread across Ontario's northern, western and central regions.
Our virtual staff week gave me the opportunity to hear more about the research my peers were doing, as well as the larger policy and communications work NPI was up to in the (three distinct) region(s). I loved learning more about NPI's different research priorities and how my projects fit into the bigger picture.
I would recommend the Experience North program to anyone who has an interest in community-level development, research and data analysis in Northern Ontario. Though this summer wasn't what I – or anyone for that matter – expected, I am infinitely grateful that I still got the opportunity to learn and grow as an analyst with Northern Policy Institute.

Andrew Jalak, Sault Ste Marie
The past four months have been a great privilege working for NPI as a communications summer intern for the Experience North program. Thanks to Northern Policy Institute, I have been given the opportunity to be immersed in the realm of public policy and debate and continue expanding my knowledge in the field of communications. Over the course of the summer I have been responsible for creating blog content, uploading publications including policy bytes, research reports, press releases, commentaries, briefing notes and more, as well as working on NPI's website.
Due to the unforeseen circumstances that now seem to be the new norm, NPI and its staff have been very accommodating to the changes that have been made necessary to deal with the pandemic and has made this summer of employment one to remember. I have been given the opportunity to meet many new people both near and far, although virtually, and it still made for a meaningful connection that will last. Staff week that was held virtually this year gave a chance for Experience North interns as well as staff to get to know one another personally, as well as their role at NPI and what they have been up to. It was great getting to know more about those who share the same interest in supporting growth in sustainability in Ontario regions!
I would like to thank the staff for giving me the opportunity to spend the summer developing and learning skills that will carry on both in my studies and in future employment rolls. I would also like to thank the other Experience North interns Mateo, Abby, Christina, Maia and Mercedes for sticking together and being supportive of one another! Thank you, Northern Policy Institute!
Northern Policy Institute would like to acknowledge the support of the Royal Bank of Canada and the Canada Summer Jobs program for this year's 2020 Experience North cohort.

While our staff operated virtually this year, the Experience North program typically partners with institutions to host our summer placements. If your institution is interested in hosting our 2021 cohort, please contact our Research Manager here.

---
The content of Northern Policy Institute's blog is for general information and use. The views expressed in this blog are those of the author and do not necessarily reflect the opinions of Northern Policy Institute, its Board of Directors or its supporters. The authors take full responsibility for the accuracy and completeness of their respective blog posts. Northern Policy Institute will not be liable for any errors or omissions in this information, nor will Northern Policy Institute be liable for any detriment caused from the display or use of this information. Any links to other websites do not imply endorsement, nor is Northern Policy Institute responsible for the content of the linked websites.
Northern Policy Institute welcomes your feedback and comments. Please keep comments to under 500 words. Any submission that uses profane, derogatory, hateful, or threatening language will not be posted. Please keep your comments on topic and relevant to the subject matter presented in the blog. If you are presenting a rebuttal or counter-argument, please provide your evidence and sources. Northern Policy Institute reserves the right to deny any comments or feedback submitted to www.northernpolicy.ca that do not adhere to these guidelines.
0 Reader Comments