Policies, Priorities, and NPI
April 15, 2019 - At Northern Policy Institute, we have over 780,000 bosses. Over the past six years, we've conversed with communities and players across Ontario's northern regions, and engaged in knowledge sharing by hosting events such as Data 101 and our annual State of the North conference. As a result of these discussions, we have drilled down into policy so that we can provide evidence-based analysis for effective decision making. As well, it has afforded us the opportunity to educate young individuals about the cut and thrust of public policy in Ontario's northern regions.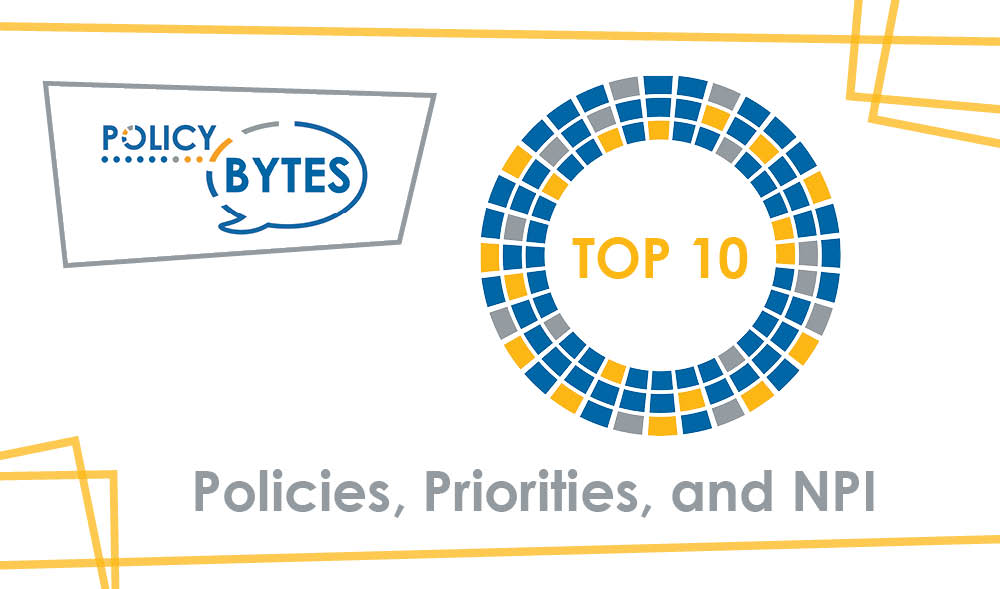 For NPI, these conversations are important. The information we hear and learn about helps us determine our research priorities or what we call the "top ten priority list". On a quarterly basis, NPI compiles the issues we hear about in the preceding three months. We start by looking at where these ideas and issues have come from. This allows us to identify priorities within what we call community "filters" or groups.[i] We then combine the priorities within each filtering group to arrive at a more balanced and representative overall list of top ten policy priorities for Northern Ontario.
To be a bit more specific, within each filter, issues raised are categorized into different policy topic areas, or "Buckets". There are two types of buckets, the first being "Big Buckets", which are general topic areas such as "Education", "Healthcare", "Economic Development" and so on.
Once an issue is filtered into a Big Bucket, it is then sorted into a "Small Bucket". A Small Bucket is a subtopic within a Big Bucket. For example, under "Healthcare", there is "Dental", "Mental Health", "Rural/Remote Healthcare", "Health Infrastructure", and so on.
These buckets are then ranked based on the number of times the issues that fall into them have been raised with us/come to our attention. As a result, issues may appear and disappear from this ranking exercise depending on the feedback we receive from our neighbours. Furthermore, this is an ongoing process, with categories adjusted to reflect the items being raised as opposed to the issues being interpreted to fit pre-existing buckets. For example, in the past, our "Environment" Big Bucket did not include the Small Bucket "climate change". To reflect the growth of this policy topic and to have a wide range of issues being captured appropriately, it was added.
So what have we heard?
In this past three quarters, our top ten revealed the following:
Table 1: Big Buckets for Year 6
Rank

Y6, Q3

Rank

Y6, Q2

Rank

Y6, Q1

1

Economic Development

1

Skills gap

1

Infrastructure

2

Infrastructure

2

Indigenous

2

Governance

3

Governance

3

Economic Development

3

Economic Development

3

Healthcare

4

Infrastructure

4

Skills Gap

4

Education

5

Community

5

Healthcare

5

Community

5

Governance

6

Education

6

Skills Gap

6

Education

7

Indigenous

7

Food and Agriculture

7

Environment

8

Community

8

Indigenous

8

Healthcare

9

Food and Agriculture

9

Environment

9

Energy

10

Transfers

10

Transfers

10

Transfers
At first glance, there are some policy issue areas that tend to remain near the top half of the list while there are others that jump around (e.g. Healthcare). Economic Development tends to be an issue that stays near the top half of the list. In the most recent quarter, trending issues related to Economic Development included investment attraction, tourism, trade, and economic development planning. These small buckets, along with the others, can be found in Table 2 below.
Table 2: Small Buckets for Year 6
Rank

Y6, Q3

Rank

Y6, Q2

Rank

Y6, Q1

1

Education Infrastructure

1

Labour Market Planning

1

Public Sector

2

Investment Attraction

2

Indigenous Engagement

2

Economic Development Planning

3

Health infrastructure

3

Education Infrastructure

3

Education Infrastructure

4

Public Sector

4

Trade

4

Immigration

5

Immigration

5

Low Income Housing

5

Local Decision Making

6

Indigenous[ii]

6

Economic Development Planning

6

Rail

6

Tourism

7

Indigenous Capacity and Governance

7

Rural/Remote Healthcare

6

Trade

8

Immigration

8

Health Infrastructure

7

Local Decision Making

9

Innovation

9

Indigenous Capacity and Governance

8

Reconciliation

10

Rail

10

Infrastructure Planning

9

Economic Development Planning

10

Francophone Issues
When scanning through these past three quarters, there are some small buckets that are unsurprisingly popular such as immigration, economic development planning, and education infrastructure. With regard to immigration, given the announcement of the federal Rural and Northern Immigration Pilot and the range of work being done by northern communities, it is unlikely that this policy area will disappear off the conversation radar any time soon.
Another particularly timely topic is that of health infrastructure. As the Minister of Health, Christine Elliot, said of the announcement to consolidate agencies such as Health Quality Ontario, Cancer Care Ontario, and the Local Health Integration Networks under Ontario Health, the maturation of this new system will take years.
As NPI wraps up its 6th year of operation, we will continue to listen and contribute independent, timely policy analysis that can help encourage a stronger and more sustainable Northern Ontario.
[i] NPI uses ten "filters" to weigh policy priorities: Civil Society, Federal, Indigenous Peoples, Individuals, Issues Monitoring, M.U.S.H., Private Sector, Provincial, Staff & Experts, and Volunteers. More details can be found at https://www.northernpolicy.ca/settingourresearchagenda.
[ii] This Small Bucket is a part of the larger Big Bucket "Infrastructure Investment"
Rachel Beals is the Research Coordinator at Northern Policy Institute.
---
The content of Northern Policy Institute's blog is for general information and use. The views expressed in this blog are those of the author and do not necessarily reflect the opinions of Northern Policy Institute, its Board of Directors or its supporters. The authors take full responsibility for the accuracy and completeness of their respective blog posts. Northern Policy Institute will not be liable for any errors or omissions in this information, nor will Northern Policy Institute be liable for any detriment caused from the display or use of this information. Any links to other websites do not imply endorsement, nor is Northern Policy Institute responsible for the content of the linked websites.
Northern Policy Institute welcomes your feedback and comments. Please keep comments to under 500 words. Any submission that uses profane, derogatory, hateful, or threatening language will not be posted. Please keep your comments on topic and relevant to the subject matter presented in the blog. If you are presenting a rebuttal or counter-argument, please provide your evidence and sources. Northern Policy Institute reserves the right to deny any comments or feedback submitted to www.northernpolicy.ca that do not adhere to these guidelines.
0 Reader Comments