Northern Ontario Author Showcases Entrepreneurial Spirit
February 3, 2021 - This young author's success story really begins with the co-op placement she undertook as a class of 2016 Public Relations student at Cambrian College in Sudbury and a young boy who became the inspiration and ultimate subject of her book.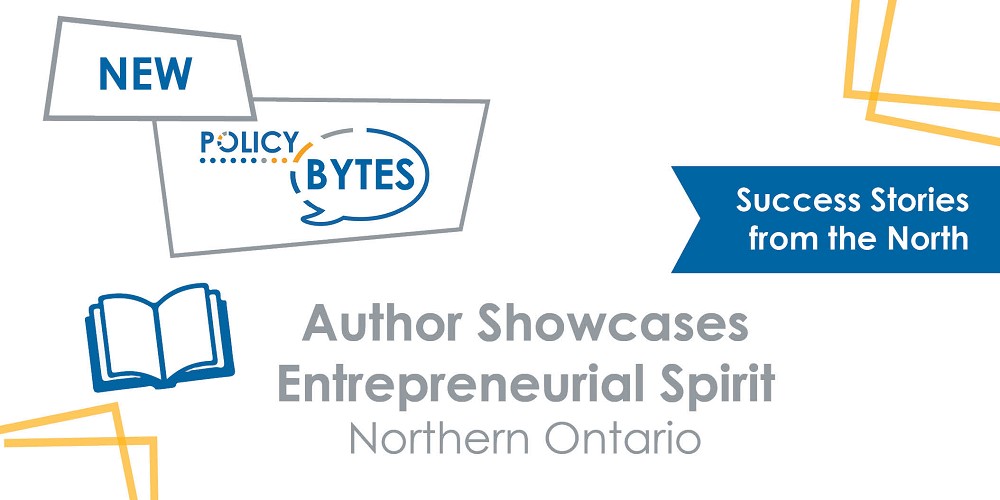 When asked what her favourite books were growing up, Jerry Dougherty, 26, will tell you that she loved stories with a meaningful lesson. "As silly as they are, there's always something you can take home." During her years as a student in elementary school, Dougherty employed the features of good story telling into her own do-it-yourself style books that she shared with her grade school classes. Recently though, she became a published children's author and the journey she took to get there, is one "for the books.
This young author's success story really begins with the co-op placement she undertook as a class of 2016 Public Relations student at Cambrian College in Sudbury. She was tasked with choosing an organization that needed PR students. That year the National Reading Campaign chose Sudbury as its host city for the week long literary festival. Dougherty was hired on as a primary event planner and over the course of eight weeks, she and others planned thirty-two literary events. This short-term co-op turned into a longer-term gig. Her efforts were recognized by the committee and she was asked to help plan two more consecutive reading festivals in Sudbury. This young author's success is partly attributed to her co-op placement, however, it was a young boy who became the inspiration and ultimate subject of her book.
One afternoon in summer 2019, Dougherty heard a knock at the door of her Englehart home. Standing there was a little boy who asked for a banana. Skeptical but gracious, Dougherty and her boyfriend gave the boy the banana. No more than an hour later, came a group of small children to their door. This time, they were holding a Keurig coffee maker. They presented it to Dougherty and said, "Your banana got you this!" The little boy explained that he visited the other neighbours and traded the banana for a 'toonie', which was again traded for a cookbook. Eventually, it was traded for a coffee maker, which was now proudly handed to Dougherty.
Dougherty was inspired by the boy's efforts. "These kids, instead of running around and causing trouble, were paying it forward in a way." She took to Facebook where she made a brief post about the day's events. It gathered some local attention and caught the eye of Luca Palladino, a coworker from her co-op days. Palladino recently launched KATA éditeur, a publishing house in Montreal. He saw her post, reached out, and it led to the creation of "Comment Transformer Une Banane En Vélo." Translated to, "How to Transform a Banana into a Bicycle," it is a creatively written and beautifully illustrated French children's book that was released earlier this year.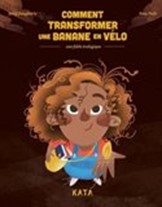 (Pictured: Dougherty's book cover with a brown backdrop and the words "Comment Transformer Une Banane En Vélo" written in yellow, block lettering. A smiling child is at the center, wearing overalls and holding a banana.)
Dougherty may be just one young author in Northern Ontario, yet her success as well as the entrepreneurial spirit of her story, is indicative of the environment she grew up in. Northern Ontario's entrepreneurs are plentiful. Thanks to various internship and capacity building opportunities, young people with big ideas have more pathways to pursue than ever before. For example, FedNor provides support for youth interns under the Northern Ontario Development Program (NODP) and the Economic Development Initiative (EDI). The Northern Ontario Heritage Fund Corporation (NOHFC) also funds a number or programs for youth, including internships.
Needless to say, there are numerous opportunities in Northern Ontario across all sectors for learning and continuing to develop the entrepreneurial spirit. Perhaps one day the boy with the banana will be able to benefit from these programs, just like Dougherty did in her co-op term. The boy in the story, and Dougherty herself, are examples of the generations that will benefit greatly from the financial and mentorship boost that aim to put dreams of economic sustainability and entrepreneurism in motion.
Dougherty recognizes that there are other young northerners who would like to see their work published or shared on a greater scale. "There are many opportunities out there." She recommends for young people to keep their minds open. "It wasn't my first choice to work with a reading campaign in college. But keeping an open mind has opened so many doors for myself. I never thought I would be a children's author. See what comes your way."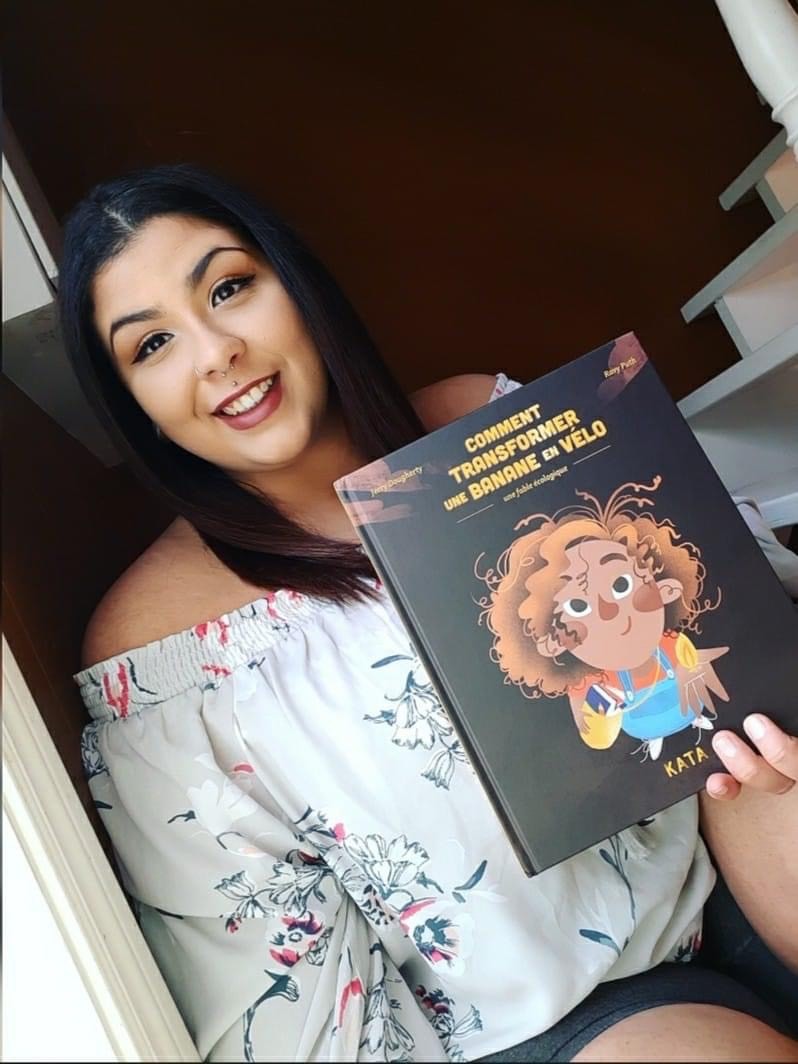 (Pictured: Dougherty is posing with her book in hand. She is wearing a white shirt with light colored flowers, blue jean shorts and is smiling at the camera.)
Jerry Dougherty's book can be purchased from her publisher or the Indigo online store.
Larissa Yantha is a Policy Analyst at NPI.
---
The content of Northern Policy Institute's blog is for general information and use. The views expressed in this blog are those of the author and do not necessarily reflect the opinions of Northern Policy Institute, its Board of Directors or its supporters. The authors take full responsibility for the accuracy and completeness of their respective blog posts. Northern Policy Institute will not be liable for any errors or omissions in this information, nor will Northern Policy Institute be liable for any detriment caused from the display or use of this information. Any links to other websites do not imply endorsement, nor is Northern Policy Institute responsible for the content of the linked websites.
Northern Policy Institute welcomes your feedback and comments. Please keep comments to under 500 words. Any submission that uses profane, derogatory, hateful, or threatening language will not be posted. Please keep your comments on topic and relevant to the subject matter presented in the blog. If you are presenting a rebuttal or counter-argument, please provide your evidence and sources. Northern Policy Institute reserves the right to deny any comments or feedback submitted to www.northernpolicy.ca that do not adhere to these guidelines.
0 Reader Comments