A Northern Education – Canada's Northern Institutions
November 20, 2017 - Northern Ontario is currently home to ten post-secondary institutions – 4 universities and 6 colleges – that provide a range of innovative programs to students across the North, and from other communities in Canada and abroad. But beyond Northern Ontario, much has been done to develop institutions that service communities in northern and remote settings. This blog is a part of a series entitled A Northern Education, the content of which has been adapted from a recently released NPI paper, "A University for Timmins? Possibilities and Realities". Each week, we will profile institutions in Canada's northern regions, or in other northern communities around the globe, that might provide some lessons for Northern Ontario when it comes to delivering post-secondary education.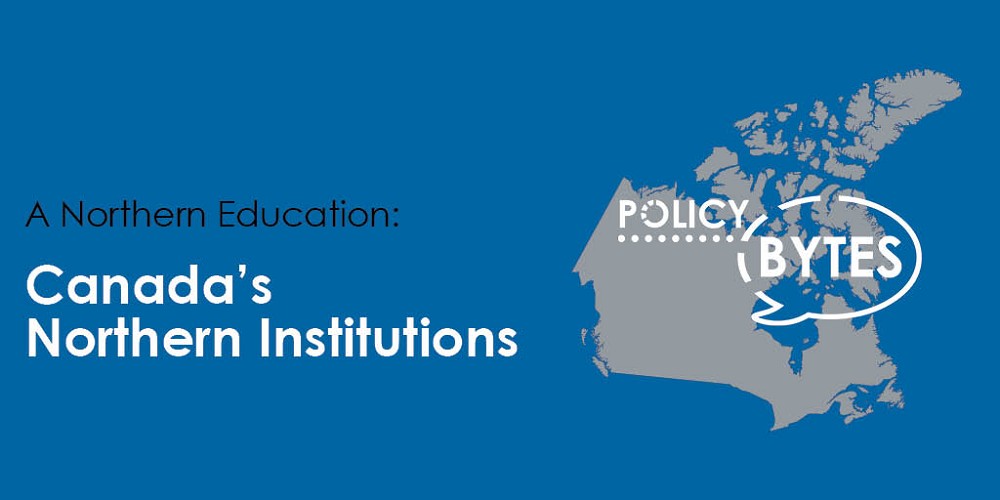 This week we focus on Canada's Northern Institutions: University of Northern British Columbia, University College of the North and Yukon College.
Prince George, the self-proclaimed "Capital of Northern British Columbia," had its eyes on a university beginning in the 1960s, when land was set aside for an institution. The provincial government had different ideas, however, and established four community colleges throughout the region, with satellite campuses in several dozen small cities and towns. The idea resurfaced in the 1980s, when local boosters pressed the BC government for a free-standing institution, establishing the Interior University Society and finding a solid supporter in the local member of the provincial legislature, who secured a sizable contribution from the government to investigate the idea. Regional enthusiasts kept the pressure up, attracting over 15,000 signatures on a petition calling for a university for the North. The minister of advanced education, Stan Hagen, ironically aided the process by publicly ridiculing the need for an institution in the region. The provincial government established an Interim Governing Council, and work began on the legal creation of the University of Northern British Columbia (UNBC). Geoffrey Weller, formerly vice-president (academic) at Lakehead University and a specialist in northern politics, was named the first president.
The BC government provided funding for the construction of an impressive campus, and gave the university both a generous start-up budget and on ongoing per student allocation that was substantially higher than the provincial norm, reflecting the challenges of operating in the vast northern half of the province. UNBC has a mandate to deliver academic programs and conduct research in communities across the North, with instructions to provide services in cooperation with the province's four northern colleges.
Queen Elizabeth II came for the official opening of UNBC in August 1994, and the main campus in Prince George held its first classes the following month. When the university opened competitions for the first forty faculty positions, it attracted over four thousand applicants. UNBC attracted close to 1,200 individual students in its first full year of operations, close to double the number expected by the BC government. By 2015, UNBC had more than 3,500 undergraduate and graduate students, 69 percent of whom were from Northern BC. Even more significantly, the university was ranked by Maclean's magazine as the best small university in Canada.

Source: http://www.universitystudy.ca/canadian-universities/university-of-northern-british-columbia/.
Northern Manitoba is a large, resource-development-dependent region, with a substantial Indigenous population and dozens of small and isolated communities. It is also, with Northern Saskatchewan, one of the poorest parts of Canada. The mining centre of Thompson, population around 14,000, is the largest community in the northern part of the province; The Pas, a historic mining town, has fewer than 6,000 people. Post-secondary education initially was provided through the Northern Manitoba Vocational Centre, later Keewatin Community College. Southern Manitoba universities delivered a variety of distance education and online courses, the most prominent and long-lasting of which was Brandon University's Northern Teacher Education Program.
With growing pressure to train more people for northern employment and provide greater opportunities for northerners, particularly Indigenous people, the Manitoba government opted to convert Keewatin Community College to University College of the North in 2004. The University College has close to 1,800 students at its two campuses (Thompson and The Pas) and a series of regional facilities. The institution is best known for its North-focused programming and its relationships with Indigenous governments. Most of its programming is at the adult upgrading, trades, and diploma levels, although it also offers degrees in the arts, business, and community development, among others, as well as a series of northern and Indigenous studies diplomas. Students often complete one or two years at University College of the North before continuing their studies at other institutions.
University College of the North has limited research capacity and degree completion offerings, but it has made major contributions in adult upgrading and career-focused training, and has done excellent work responding to the educational needs of the Indigenous population. The college operates, however, in an expensive setting, and faces significant challenges of distance, extreme weather, a weak regional high school system, and endemic poverty in many smaller communities.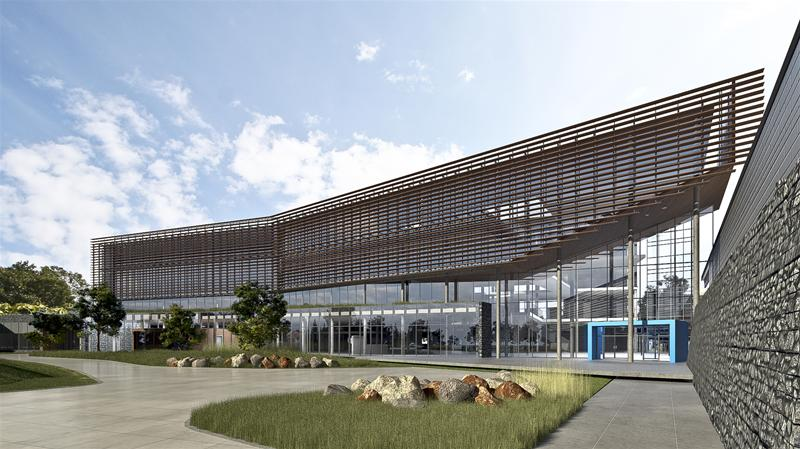 Source: http://www.pcl.com/Projects-that-Inspire/Pages/University-College-of-the-North-Thompson-Campus.aspx
Canada is the only circumpolar nation that does not have a university in the Arctic — defined, for Canada, as including Yukon, the Northwest Territories, and Nunavut. Yukon has a small population (about 34,000 people) spread across a large territory. Approximately 75 percent of the territory's population is in Whitehorse, the capital city. It does not have a free-standing university at present, although the recently elected Liberal federal government has recommitted the territory to the development of a new institution. No firm date has been identified for the transition from Yukon College, the territory's only post-secondary institution, to a degree-granting university.
The as-yet-unnamed university will build on the impressive foundation developed by Yukon College. Whitehorse developed a Vocational and Technical Training Centre in 1963, securing community college status twenty years later. The college maintains learning centres in eleven Yukon communities, focusing primarily on adult basic education and trades and technical programs. The University of British Columbia (UBC) began offering university transfer courses in the 1980s, with control of these classes later transferring to Yukon College. Other academic and professional degree programs, such as education and public administration, are offered in partnership with UBC, the University of Regina, the University of Alberta, and the University of Alaska.
Yukon College has been innovative in responding to regional needs. It was an early and active member of the University of the Arctic, a consortium of circumpolar and allied institutions, and has undertaken extensive North-centred research through the Cold Climate Innovation Centre and the Northern Research Institute. It is well regarded for its extensive educational, training, and support programs for First Nations people, with numerous collaborations and partnerships with Yukon First Nations.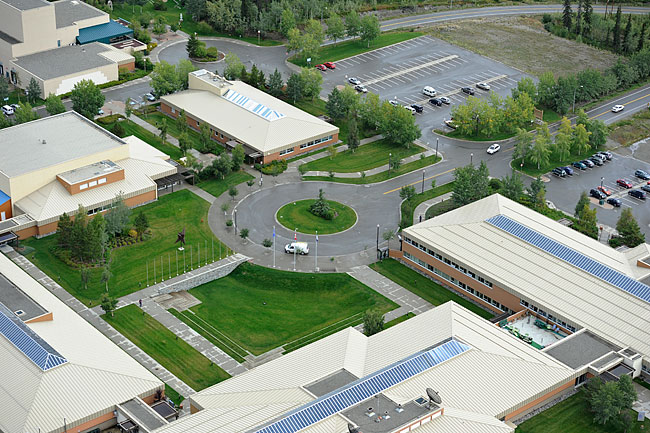 Source: http://www.yukon-news.com/news/yukon-college-to-focus-on-research-flexible-learning/.
---
Dr. Ken Coates is Canada Research Chair in Regional Innovation at the Johnson-Shoyama Graduate School of Public Policy, University of Saskatchewan campus.
The content of Northern Policy Institute's blog is for general information and use. The views expressed in this blog are those of the author and do not necessarily reflect the opinions of Northern Policy Institute, its Board of Directors or its supporters. The authors take full responsibility for the accuracy and completeness of their respective blog posts. Northern Policy Institute will not be liable for any errors or omissions in this information, nor will Northern Policy Institute be liable for any detriment caused from the display or use of this information. Any links to other websites do not imply endorsement, nor is Northern Policy Institute responsible for the content of the linked websites.
Northern Policy Institute welcomes your feedback and comments. Please keep comments to under 500 words. Any submission that uses profane, derogatory, hateful, or threatening language will not be posted. Please keep your comments on topic and relevant to the subject matter presented in the blog. If you are presenting a rebuttal or counter-argument, please provide your evidence and sources. Northern Policy Institute reserves the right to deny any comments or feedback submitted to www.northernpolicy.ca that do not adhere to these guidelines.
0 Reader Comments