June 1, 2021 - This article first appeared in The Walleye Magazine, June issue.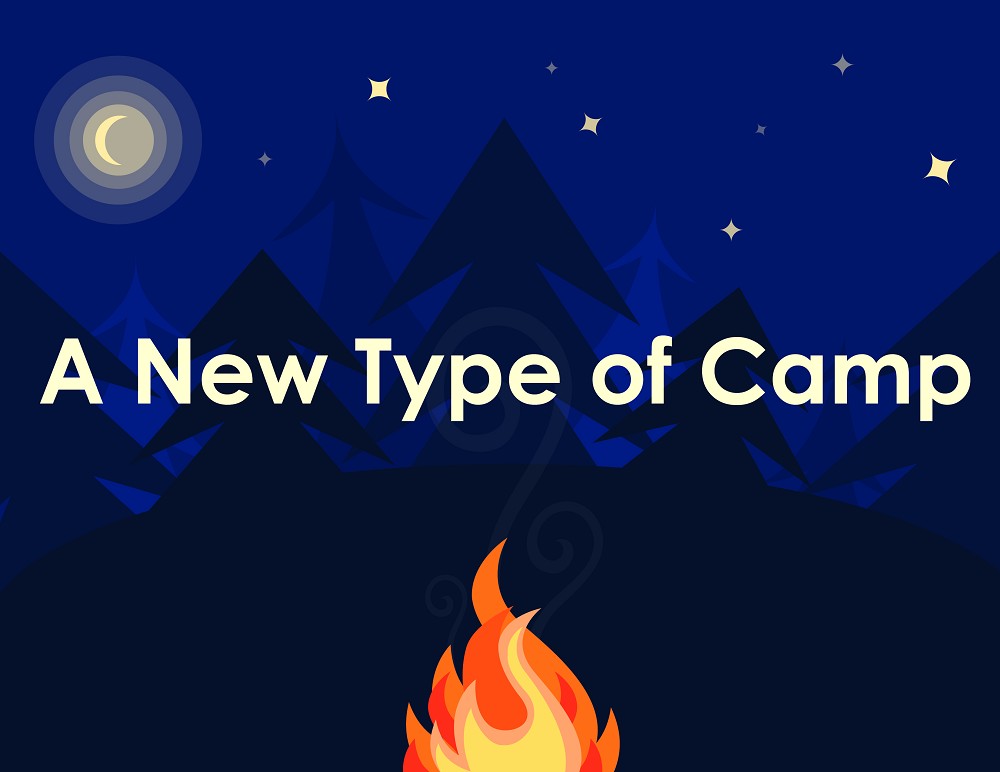 The word "camp" describes many things in northwestern Ontario. A camp can be a cottage, cabin, shack, recreational vehicle (R.V.), camper, and then finally, a tent. As the summer of 2021 approaches, it's another opportunity to explore campsites and local tourist spots, and to make the most of your stay-cation in northwestern Ontario.
Recreational and vacation campsites, which includes children's camps, family vacation camps and outdoor adventure retreats, in northwestern Ontario represent 41% of all recreational and vacation campsites in northern Ontario. This excludes the additional 292 hunting and fishing campsites that are also available across the Northwest. Indeed, there are many opportunities for Canadians outside and across the province to explore – and the demand is being captured.
In late March, the Ministry of the Environment, Conservation and Parks reported that online camp reservations within the first three months of 2021 increased by 121% for Northwestern Ontario parks, compared to the same time period in 2020. It is clear that Canadians are taking advantage of the region's beautiful provincial parks and making the most of another summer away from the tropics. While it may be more difficult to book a space as the summer fast approaches, there are other options for experienced campers such as backcountry camping and crown land (Dependent, of course, on COVID19 policies set out by the province).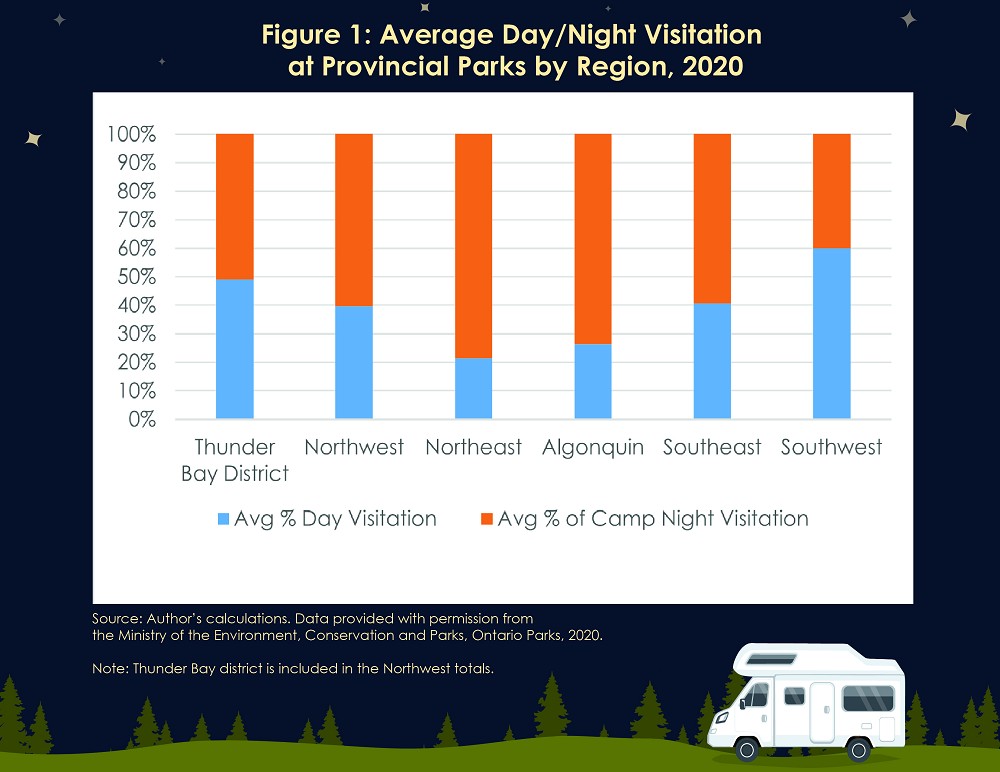 Last year, daytime visitation to provincial parks in Thunder Bay district was higher than the average daytime visitation to parks in the Northwest, Northeast, Algonquin, and Southeast regions.
And of course, there are other ways people have chosen to enjoy the outdoors: car camping.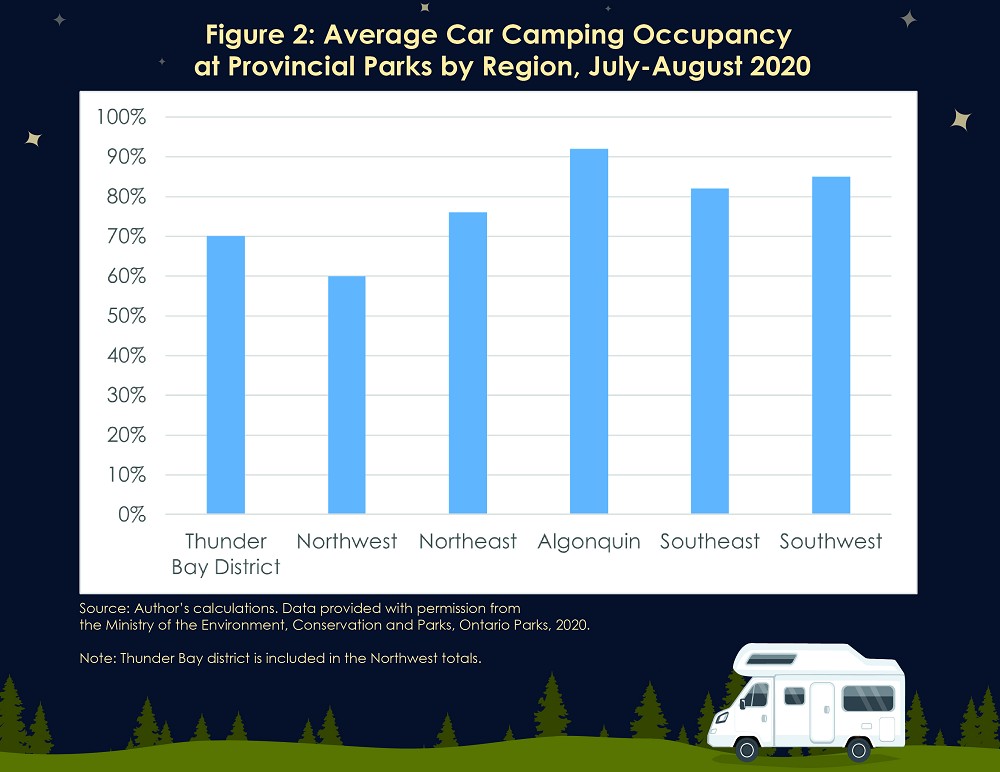 In July and August of last year, drive-up car camping at Thunder Bay parks was higher than the Northwestern average. In 2019, Sleeping Giant was the most popular interior camping park in Thunder Bay district, and neighbouring Quetico in Rainy River district was the second-most popular in the whole province, after Algonquin [1]. Nevertheless, car camping occupancy was much higher down in Southern regions of Ontario.
There are almost 10 million posts on Instagram using #VanLife, as influencers have sensationalized the simplicity and minimalism of RVs and campers. Prior to the pandemic, millennials were already driving-up R.V. sales in Canada and represented 56% of all new camper owners in 2018. When COVID-19 halted air travel, the North American market for RVs and campers boomed.
Drive-up car camping is a cost-effective opportunity for the non-avid camper to make the most of their summer days, safely. There is no need for a mighty RV or camper. Cars just as well offer mobility to explore multiple locations, without the strain and labour of setting up a tent. With an air mattress and a string of twinkly lights, that mini-caravan or SUV can be transformed into an Insta-worthy, "car glamping" experience. Another exciting type of "camp" for you to try this summer!
Sandra Janjicek is a Policy Analyst at NPI.
[1] Ontario Parks. (2019). Ontario Provincial Parks Statistics. Ontario, Canada: Queen's Printer for Ontario.
---
The content of Northern Policy Institute's blog is for general information and use. The views expressed in this blog are those of the author and do not necessarily reflect the opinions of Northern Policy Institute, its Board of Directors or its supporters. The authors take full responsibility for the accuracy and completeness of their respective blog posts. Northern Policy Institute will not be liable for any errors or omissions in this information, nor will Northern Policy Institute be liable for any detriment caused from the display or use of this information. Any links to other websites do not imply endorsement, nor is Northern Policy Institute responsible for the content of the linked websites.
Northern Policy Institute welcomes your feedback and comments. Please keep comments to under 500 words. Any submission that uses profane, derogatory, hateful, or threatening language will not be posted. Please keep your comments on topic and relevant to the subject matter presented in the blog. If you are presenting a rebuttal or counter-argument, please provide your evidence and sources. Northern Policy Institute reserves the right to deny any comments or feedback submitted to www.northernpolicy.ca that do not adhere to these guidelines.
0 Reader Comments