Panel 1 - Northern Confidence: Youth Vision of Ontario's Future North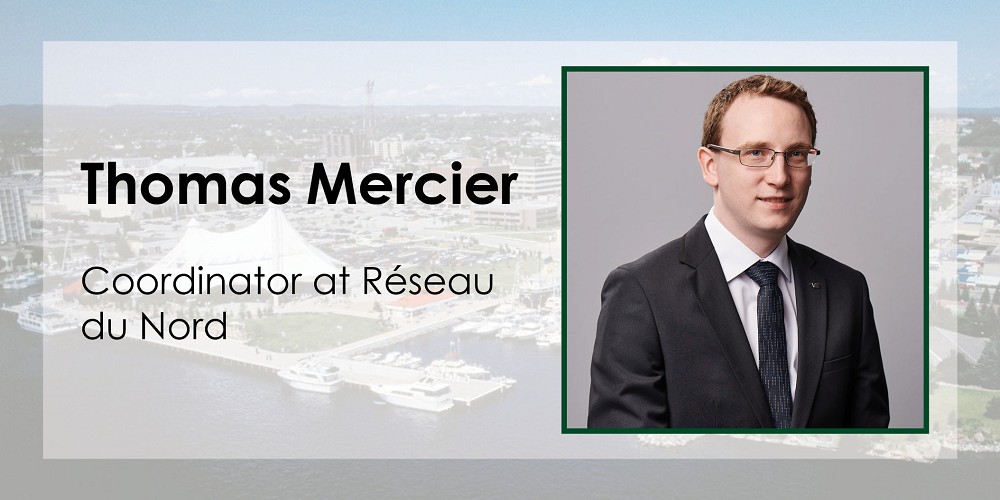 Originally from a small town north of Saguenay in Quebec, Thomas has always been passionate about defending the interests of communities far from major centers. He holds a DEC in history and civilization from Cégep de Chicoutimi and a Bachelor's degree in International Studies in Political Science from Université de Montréal. He has always been interested in linguistic minorities both in Canada, and internationally. This is why he completed a Master's degree in Political Science, with a focus on globalization, at the Université de Lausanne, where he wrote a dissertation on the relationship between the French-speaking and German-speaking communities of Switzerland.
Returning to Canada after graduation, he landed a job in Thunder Bay that allowed him to combine his interests for linguistic minorities and the promotion of remote communities. His experience with AFNOO allowed him to get in touch with the International and Community Matchmaker Program where he worked actively on the economic and demographic vitality of Francophones and the general population of the Northeast. He is now the Coordinator of Reseau du Nord in Sudbury.