Lifelong Learning: Literacy and Basic Skills in Northwestern Ontario
September 2023 | Bryanne de Castro Rocha
Literacy and Basic Skills are the pillars of quality of life. They allow many to seek employment, further their education, or increase their independence. Literacy Northwest is one of three regional networks that support the delivery of such services for adults in Northern Ontario, improving their lives through lifelong learning. But who are these learners? Knowing more about the profiles of literacy and basic skills learners in the Northwest is important to understand how programs can help those seeking literacy and basic skills services.
The profile of literacy and basic skills learners in the Northwest differed from most learners in the province and Northern Ontario as a whole in many characteristics in 2021–2022.
More of them:
did not have a source of income;
had not completed grade 12; and
self-identified as First Nations, Métis, or Inuit.
Fewer of them:
were women;
had a college diploma or university degree;
self-identified as a person with disabilities; and
had been referred in from or out to Employment Service Providers.
Read more: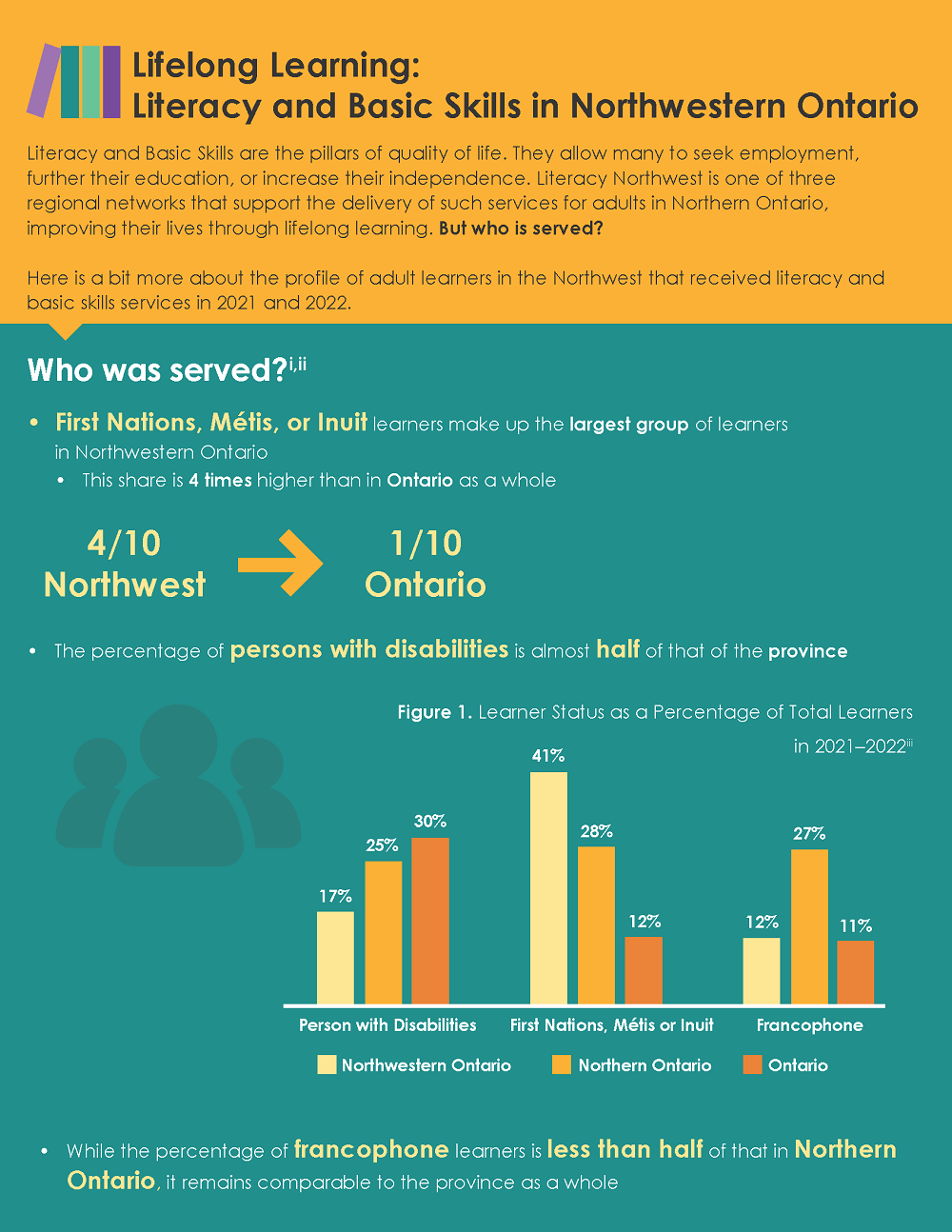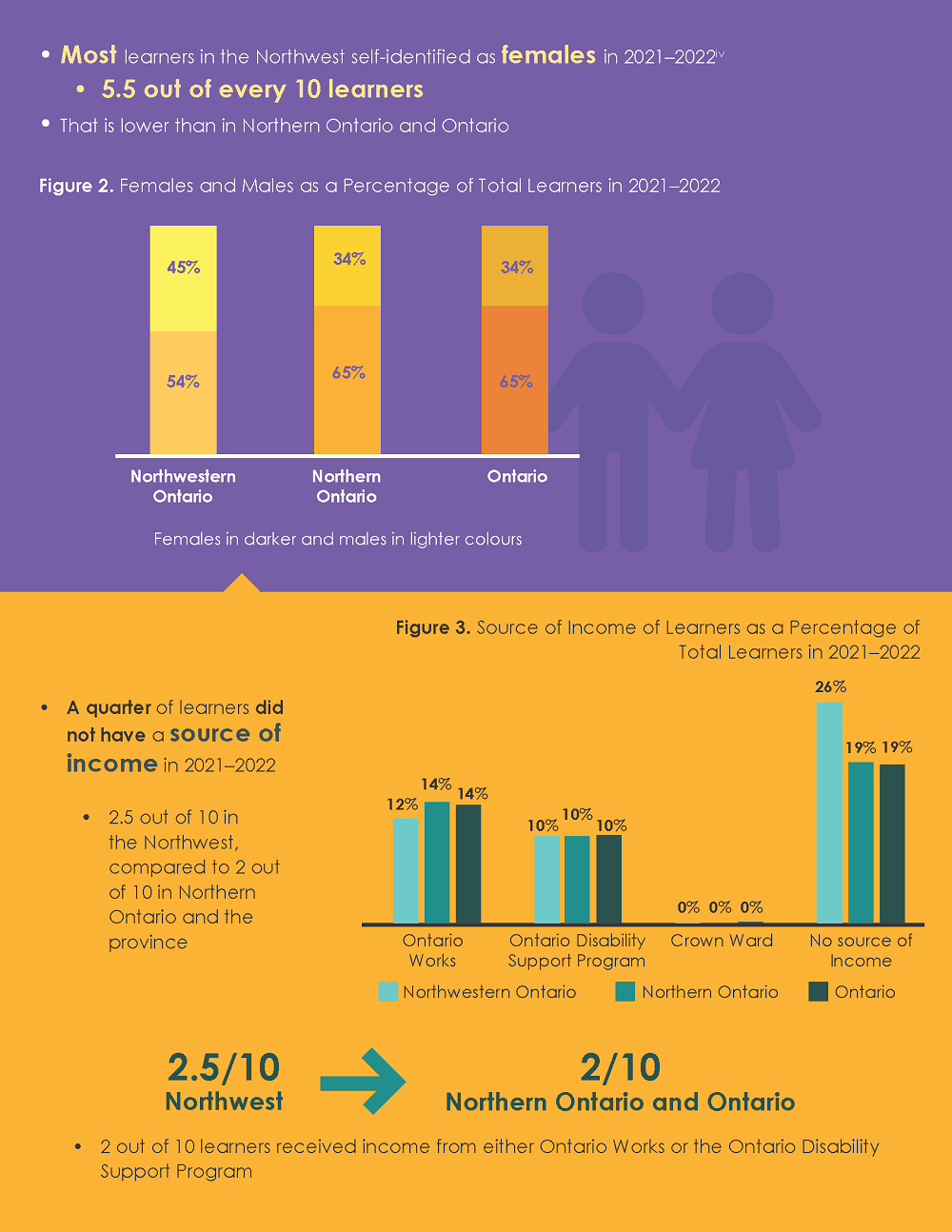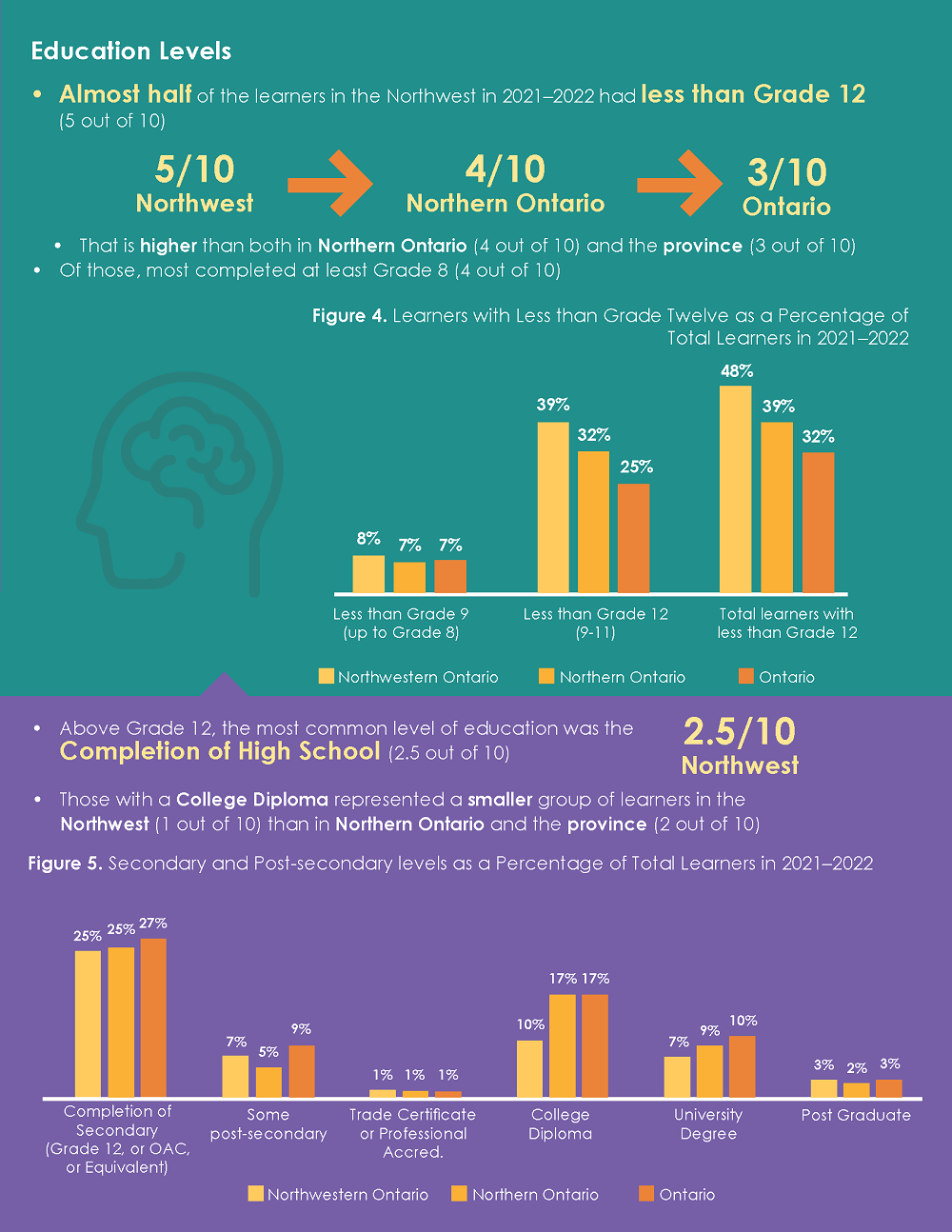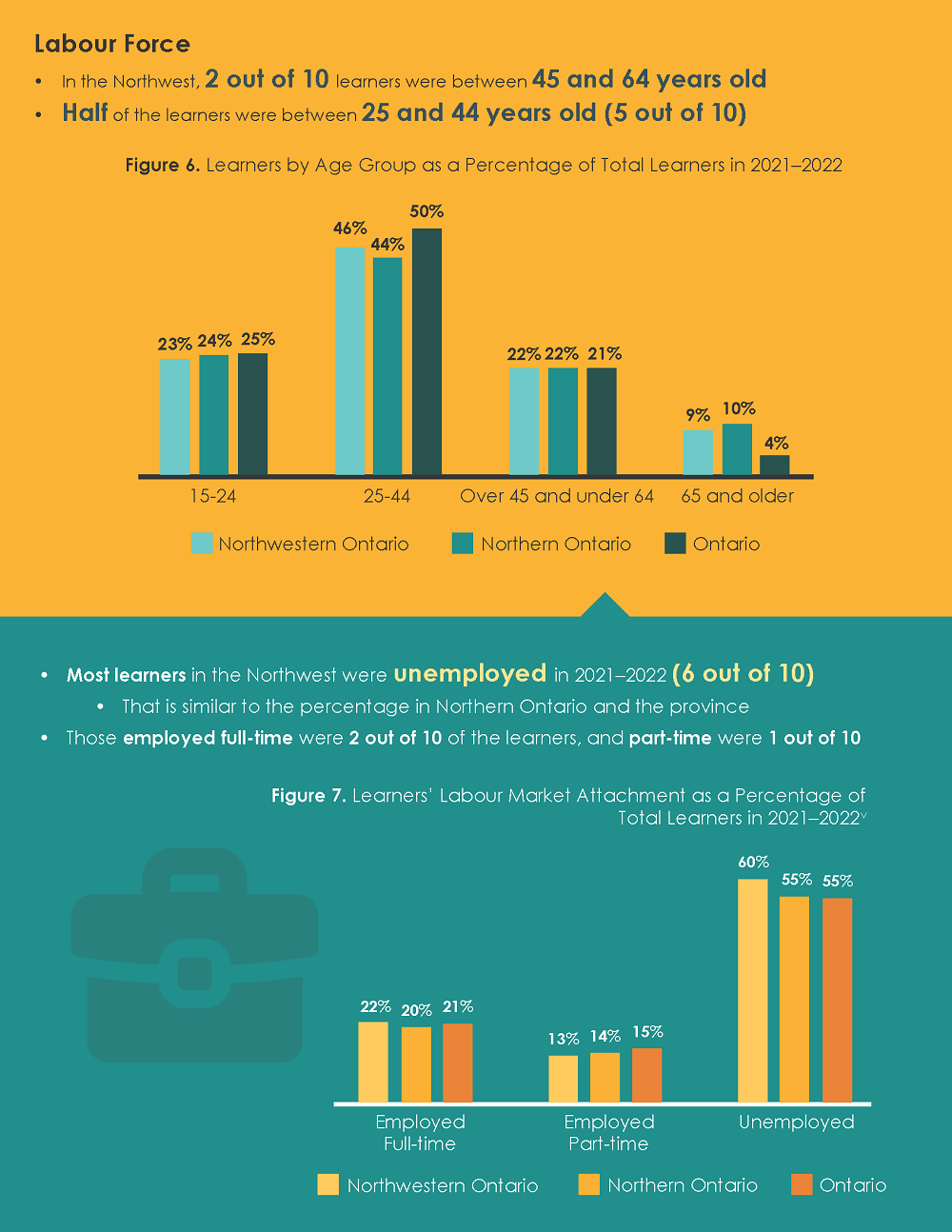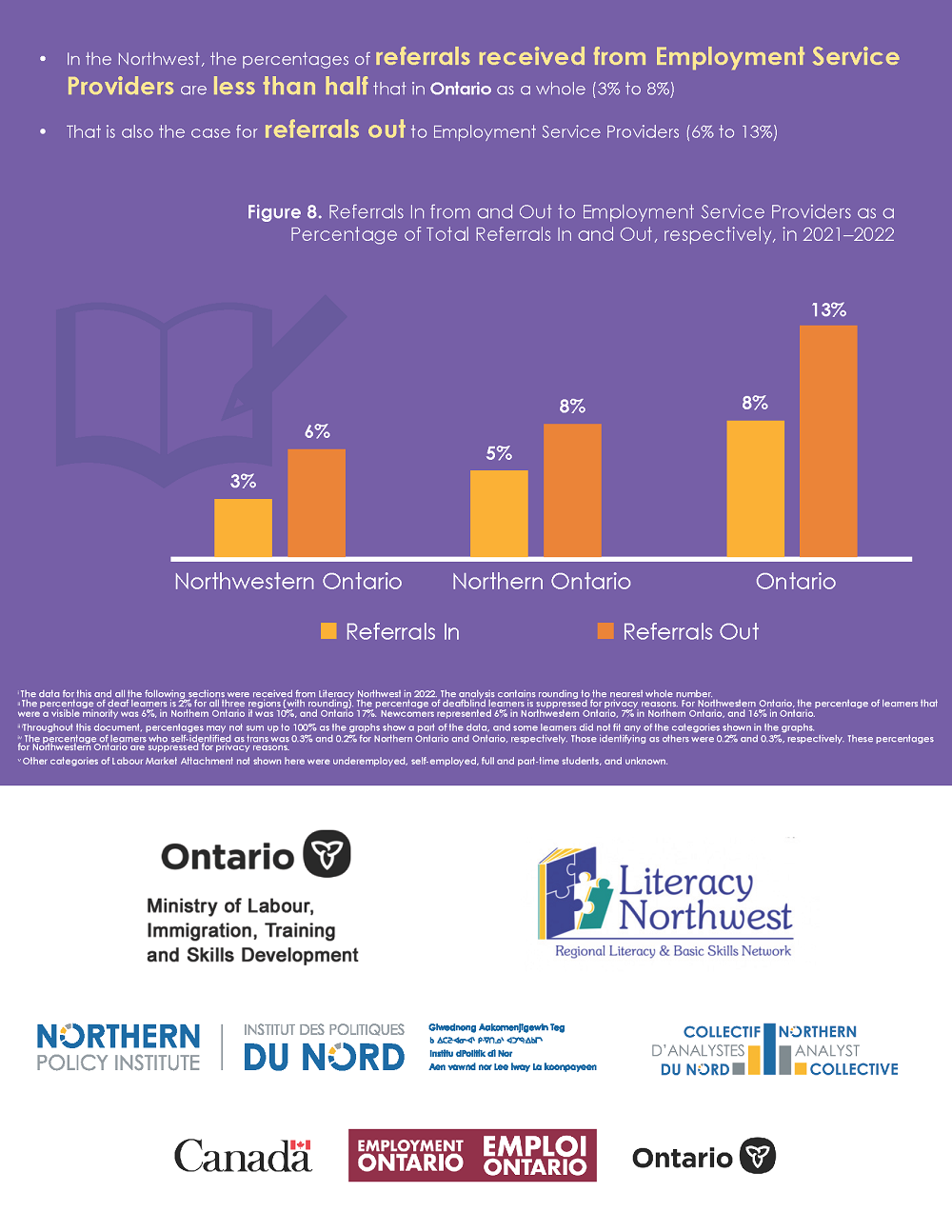 ---
Related Research:
Adult Literacy in Northwestern Ontario, July 2022
Magnetic North: Attraction, Retention, and Reconciliation: Priorities for a Prosperous Northern Ontario, May 2023
Taking Aim: French-Speaking Migration Targets for Northern Ontario, February 2022
---