Saving lives & money: 2+1 Roads
Event Date: April 20, 2022 9:00 AM to 10:00 AM
Event Location: Online
Learn about 2+1 roads and how they can benefit Northern Ontario drivers.
At this webinar, guest speaker Mark Wilson discussed the potential life-saving benefits, costs, and logistics of a 2+1 road system in Northern Ontario. Mark Wilson is the Volunteer Resource Manager for the Going the Extra Mile for Safety (GEMS) Committee of the Temiskaming Shores and Area Chamber of Commerce.
Click here to view the presentation
---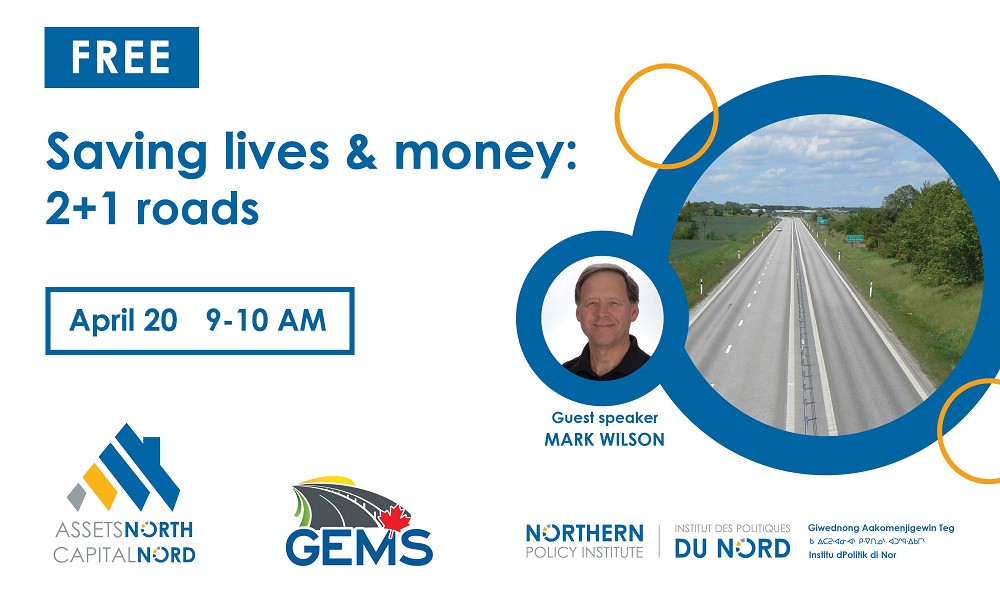 Sweden has one of the world's lowest rates of traffic fatalities - only 1.8 deaths for every 100,000 people. This success is owed largely to the 2+1 road system that the country constructed 20 years ago – with the cost-effective strategy of redesigning existing roads, major regional arteries, and highways. Its most unique aspect is the application of a median barrier that prevents high-energy, head-on collisions. Traffic fatalities in Sweden saw a decrease of an astonishing 70 per cent since the implementation of this design, all the while the number of cars on Sweden's roads continued to double within the same period.
Shifting the focus back to Canada, Highway 11 - a key economic regional artery, has been showing dramatic collision figures: On just the 133 km section of this highway between Temiskaming Shores and North Bay, there were 948 collisions from 2010 to 2018. The recent resurgence of the mining and agriculture industries in the area is bound to increase the commercial traffic flow on the highway. The urgency of a new design cannot be understated.
About the speaker