Measurement Month 2022: Service Provider Capacity Survey Findings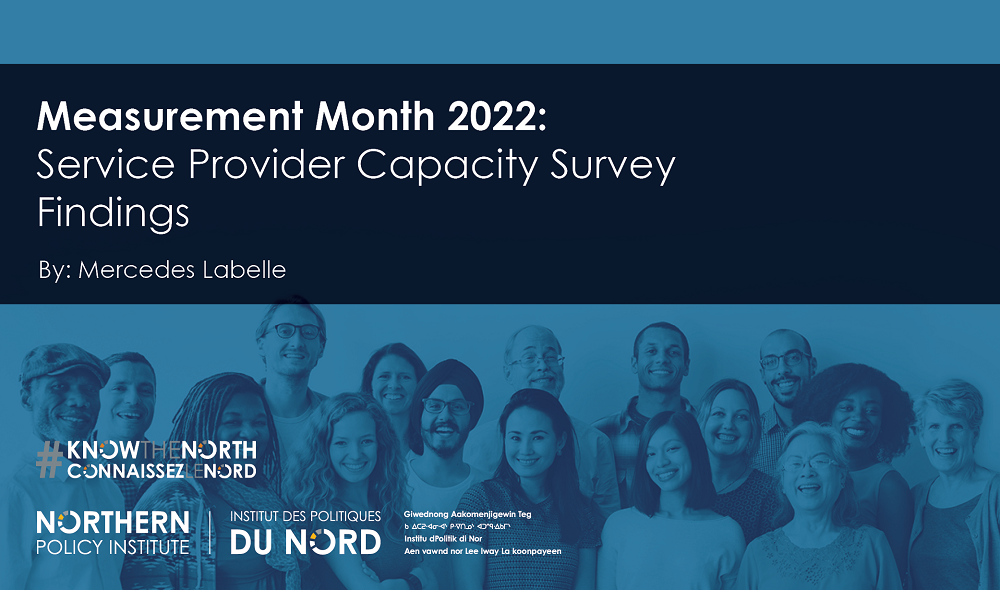 To fully attract, welcome, and retain both newcomers and the existing population, services must be both available, and readily identifiable, to meet their needs. In February 2022, Northern Policy Institute launched a survey to assess the capacity, coverage, and collaboration of service-providing organizations in Northern Ontario. Serve it Up: The Roll of Service Providers in Creating Welcoming Communities details the findings from this work for service providers in North Bay, Timmins, Sudbury, Sault Ste. Marie, and Thunder Bay (collectively) as well as organizations that provide services in French.
In general, there was found to be a variety of programs and services to help with the integration and retention of immigrants and diverse groups, as well as promote community acceptance and welcoming. Additionally, a large majority of organizations who responded to the survey worked in collaboration with other organizations, specifically through resource sharing.
To increase capacity of service-providing organizations, visibility of services provided, and identification/mitigation of service gaps, recommendations are made in the two papers based on the information gathered through this exercise.
Read the full series below!
---