On the Shores of Opportunity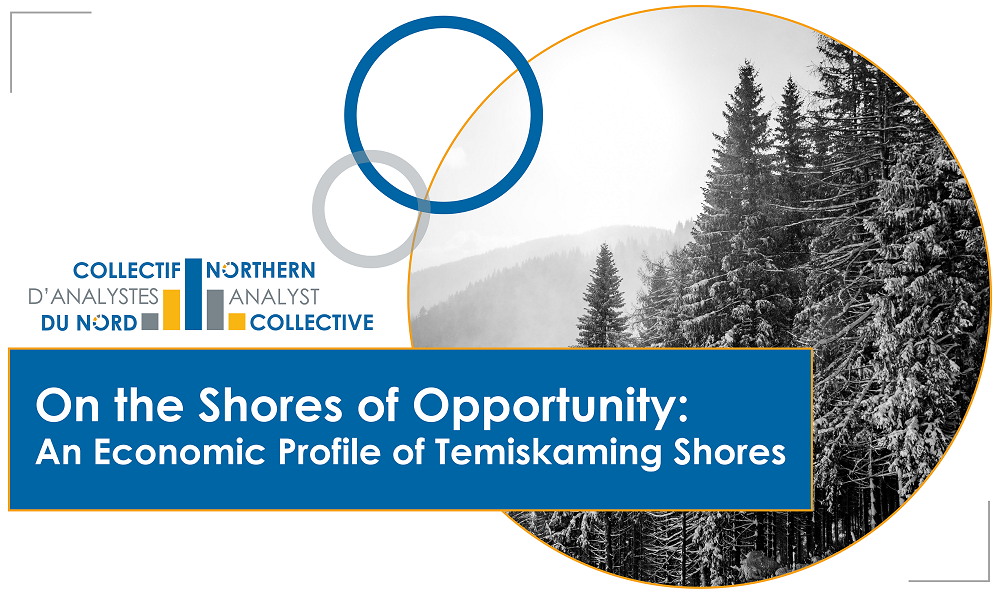 On the Shores of Opportunity: An Economic Profile of Temiskaming Shores
March 2022 | William Dunstan and Joel Montagnes
One of Northeastern Ontario's best kept secrets, Temiskaming Shores is, located between the Cities of North Bay and Timmins, situated on the shores of Lake Temiskaming. With a population of 9,920 in 2016, the City is also situated in a promising position to enjoy future economic growth. With rising median incomes, high labour force participation and employment rates relative to the rest of Northeastern Ontario, and resilient businesses that weathered the COVID-19 pandemic, Temiskaming Shores is – and is positioned to continue to be – a prosperous community. Temiskaming Shores is fortunate to have large Francophone and Indigenous populations, respectively, low housing costs, and low levels of economic dependency.
Continue Reading → Read the release
---
This report was created as part of the Northern Analyst Collective. This project allows members to "time share" a professional policy analyst. By merging our collective resources we can ensure that the smallest municipality or local charity can access high-end skills at an affordable cost. For more information on the program click here.
Related Research:
Northern Projections: Human Capital Series - Timiskaming District
Picture Yourself Here: An Economic Snapshot of Temiskaming Shores