NPI Fundraising Breakfast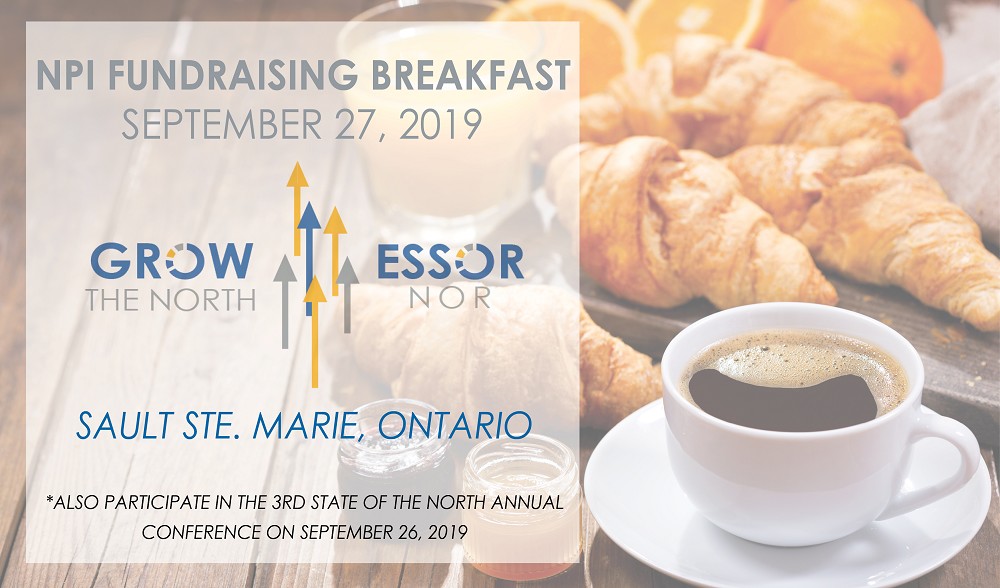 First edition of the #GrowTheNorth fundraising breakfast!!
September 27, 2019, come listen to NPI President and CEO Charles Cirtwill give his annual update and answer your questions.
All that, while enjoying your morning coffee!
The breakfast will take place in Sault Ste. Marie, Ontario, September 27, 2019.