Magnetic North 2022 Conference
Event Date: June 22, 2022 to June 23, 2022 12:00 AM to 11:59 PM
Thank you for joining us for the Magnetic North 2022 Conference!
Our first in-person conference in over 2 years was a great success! So many important topics were covered and eye-opening perspectives were uncovered to help push the needle of our Population Growth Forum. Our Magnetic North conference was fully hybrid as we allowed guests to join in-person or to join online as we streamed our entire conference through Zoom.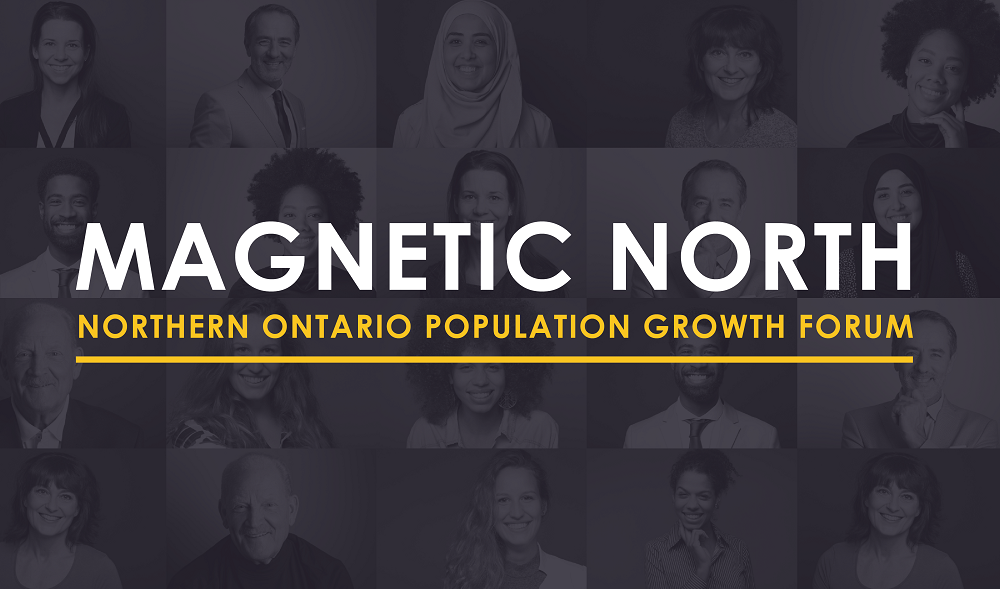 Presentation #1: Immigration Attitudes and Experiences with Racism in Northern Ontario
Presentation #2: Service Canada Supports to Build Welcoming Communities
Presentation #3: A New Solution to the Global Talent Crisis
---
Magnetic North event gallery
Magnetic North 2022 was our third annual Population Growth Forum. Attendees had the option to join in-person in Sault Ste. Marie, or virtual from across our regions. The discussions included topics such as reconciliation, anti-racism, attraction, settlement of domestic and international migrants, and retention of the existing populations.
Mark your calendars! Next year's conference is scheduled for June 14-15 in Sudbury.