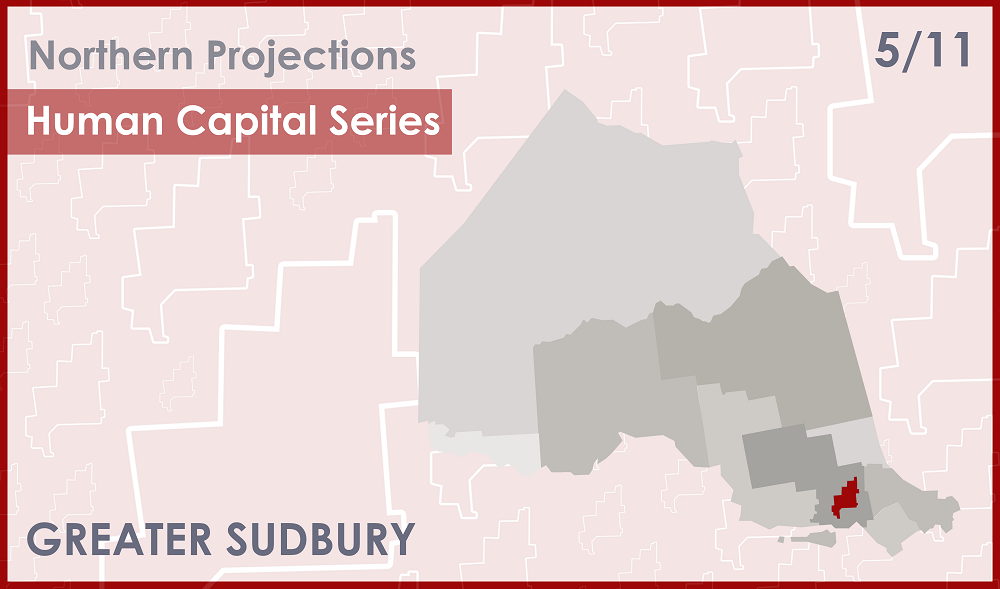 Northern Projections: Human Capital Series - Greater Sudbury
January 31, 2017 | James Cuddy & Dr. Bakhtiar Moazzami
A new report of the joint effort between Northern Policy Institute, and the Northern Ontario Workforce Planning Boards; Northern Projections: Human Capital Series, focuses on Greater Sudbury, highlighting the city's role as a leader in education and skills enhancement - particularly for Indigenous and newcomer populations.
The report offers three key recommendations to promote the long-term sustainability of the district:
1. Market the City of Greater Sudbury as a desirable destination for secondary migration in Ontario.
2. Continue to build on Indigenous partnerships and the opportunity for Greater Sudbury to be marketed as a destination for Indigenous migration within Canada.
3. Market education as another high quality product produced by the city, over and above traditional strengths in mining and mining supply.
Continue Reading → Read the Release
---
Media Coverage
Related Research: