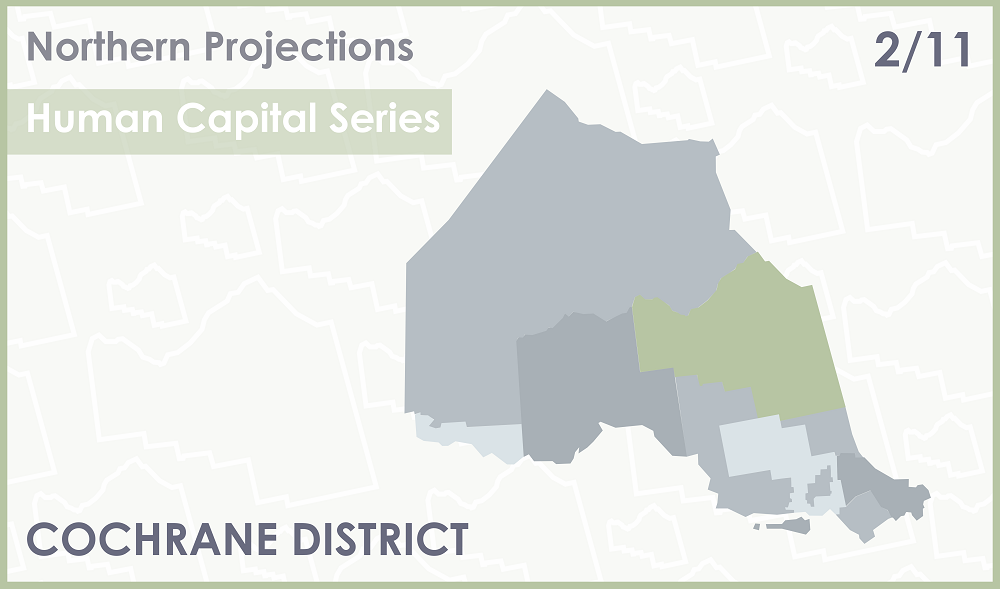 Northern Projections: Human Capital Series - Cochrane District
September 13, 2016 | James Cuddy & Bakhtiar Moazzami
The second installment of the Northern Projections: Human Capital Series, reveals a bright future for the Cochrane District hinges on much more than just a jobs strategy. The report, a partnership between Northern Policy Institute and the Northern Ontario Workforce Planning Boards, brings to light several key trends that are projected to have a significant impact on the district moving forward.
The report offers three key recommendations to promote the long-term sustainability of the district:
1. Implement a well-rounded migration strategy - It is important that the region seeks to enhance its population levels by implementing strong immigration strategies, in combination with strategies to attract domestic in-migrants.
2. Enhance Aboriginal labour market participation - Cochrane district should seek to enhance participation rates among the Aboriginal labour force population. This can be achieved by enhancing collaboration between municipalities, Aboriginal communities and industry; increasing education levels and access in rural areas; and connecting the population with important local services and programs that are available.
3. Leverage industrial clusters to identify new opportunities - The region should continue to build on it's natural resource clusters, but at the same time, recognize the importance of economic diversification for smoothing out the cyclical nature of these industries.
Continue Reading → Read the Release


---
Media Coverage
Related Research