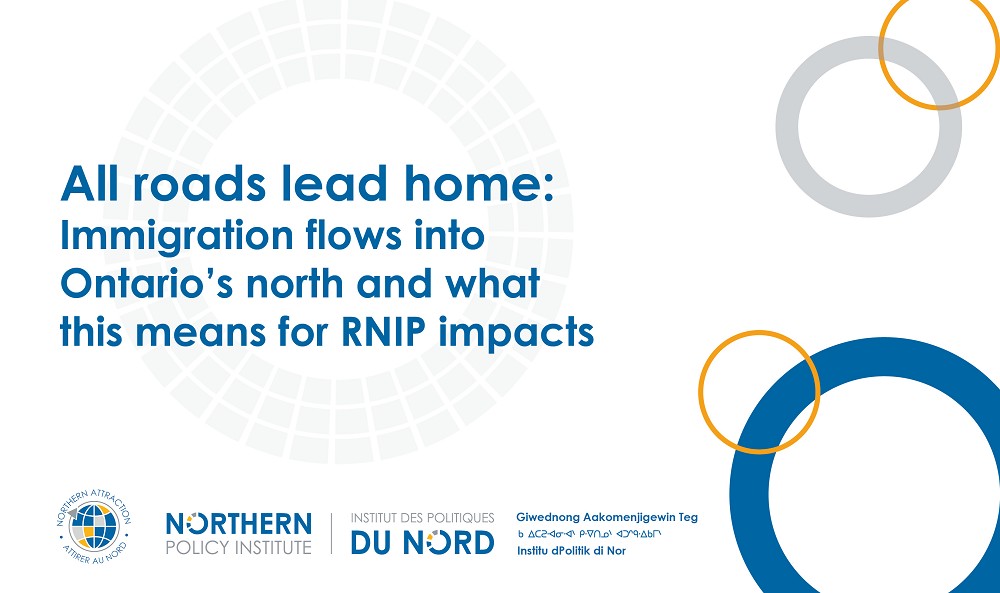 ---
The purpose of these commentaries is to establish a baseline assessment of immigration trends in each of the 'Big Five' cities in Northern Ontario – North Bay, Greater Sudbury, Timmins, Sault Ste. Marie, and Thunder Bay. These assessments can be used to evaluate immigration pilot programs, such as the Rural and Northern Immigration Pilot, and potential future newcomer programs.
Population trends in many of Ontario's northern, western, and central regions are characterized by high levels of youth out-migration and low fertility rates. Add to that the fact that a significant portion of the population is about to age out of the core working-age and labour shortages will emerge. To combat this, there must be a baseline understanding of current and future immigration demographic characteristics to engage in evidence-based decision-making that will positively impact Northern Ontario communities.
Read the series below!
---
Greater Sudbury
Greater Sudbury has experienced a growth in immigration since 2001, with an approximate increase of 57 per cent. Most immigrants have been accepted under the economic class, with the most frequently intended National Occupation Codes (NOC) being mining engineers, university professors and lecturers, and cooks. However, the occupation vacancy rates suggest that there is the greatest need for corporate sales managers, managers in customer and personal services, managers in public protection services, and administrative service managers, to name a few.
---
North Bay
North Bay has experienced a decline in immigration since 2010 with a decrease of approximately 26 per cent. Most immigrants have been accepted under the Family Sponsorship pathway. The limited number of economic immigrants that did settle in North Bay most frequently intended the National Occupation Codes (NOC) of home childcare providers, social and community service workers, and university professors and lecturers. North Bay has also has targeted NOCs which they hope to attract, however, none of the 35 NOCs are consistent with occupation vacancy.
---
Sault Ste. Marie
In Sault Ste. Marie, recent immigrants are more likely to own than rent their dwellings. This trend goes against what is seen in the other cities in Northern Ontario, except Thunder Bay. Non-recent immigrants, who have obtained permanent residence at least five years ago, are more likely to be homeowners.
---
Thunder Bay
Immigrants in Thunder Bay, whether recent or more established, achieve higher employment rates than non-immigrants and non-permanent residents, with the exception being those who arrived before 1990, who may be aging out of the labour force. For other cities in Ontario's northern, western, and central regions — notably North Bay, Timmins, and Kenora — recent immigrants tend to have lower employment rates than more established immigrants.
---
Timmins
Timmins has been experiencing fluctuating levels of immigration. Since 1991, the time frame with the most immigration to the city is between 2011 and 2016. Additionally, most immigrants came through the Economic stream (360), followed by the Sponsored Family stream (225) and the Resettled Refugees and Protected Persons stream (40).
---