Northern Policy Institute Fifth Anniversary Gala - Sudbury, Ontario
Northern Policy Institute (NPI) is celebrating our 5 year anniversary in 2018. In order to celebrate this milestone and thank those who have contributed to our success, NPI will be hosting two Fifth Anniversary Gala fundraisers. All funds raised will go directly toward future projects and programs of NPI as we look ahead to the next five years.
For details on the Thunder Bay Gala on October 18, 2018, click here.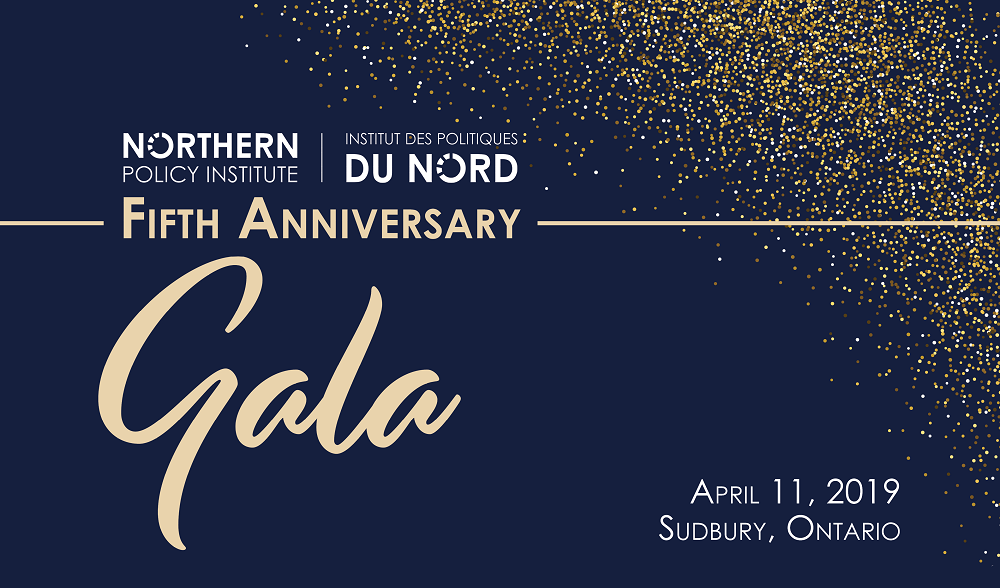 ---