International & Community Matchmaker Project
Meet your employment match in Northern Ontario.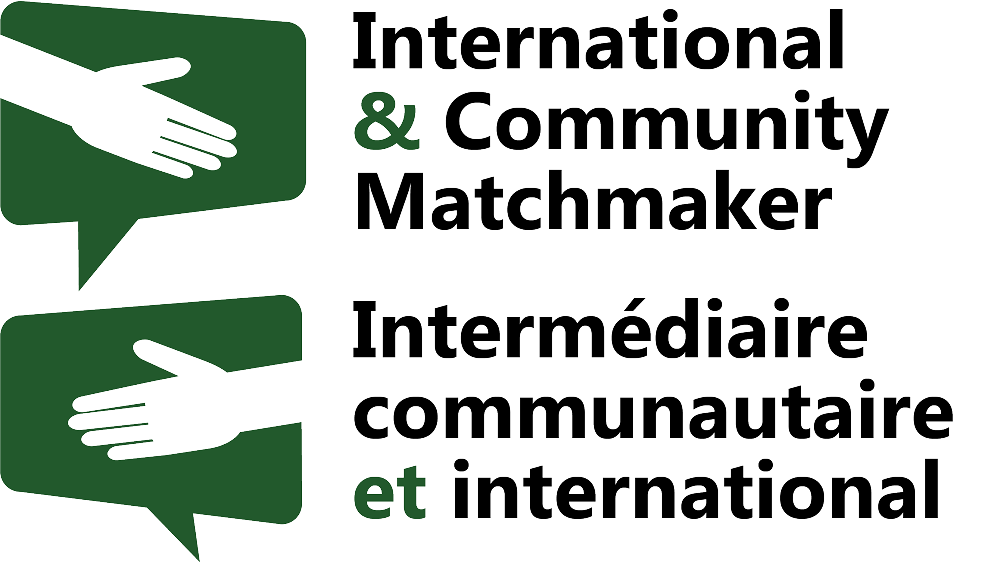 About
The International and Community Matchmaker is a project of Northern Policy Institute.
---
Services
General employability and referral supports for potential immigrants,
international students, temporary workers and secondary migrants.
Creating connections to the most appropriate services, programs, agencies
and opportunities available, as well as helping to support permanent
residency in Northern Ontario.
Employer Support: Workforce diversity initiatives and skills matching with
international talent.
---
Additional Resources:
---
Northeast
The International & Community Matchmaker project is non-restricted and will assist anyone who is interested in moving to Greater Sudbury, Ontario, regardless of residency status, physical address or location.
Meet our Matchmaker
Born and raised in the Greater Sudbury Region and a true nature lover, Sherry remained rooted within her community after her first academic graduation. With an honours diploma from Cambrian College in Social Services and currently completing her final year of the Indigenous Social Work Program with Laurentian University, her career focus is to help raise the bar with social inclusion, diversity and anti oppression efforts within Northeastern Ontario communities. Sherry brings forth 12 years of both front line and management experience within a not for profit setting, in the Employment and Immigration sectors. She also holds a Teaching Certification in Hatha Yoga through the Canadian Yoga Alliance and is working toward her certification in Mindfulness and Meditative Studies, with the University of Toronto. Sherry is passionate about application of both Western and Eastern philosophies, within the mind-body-spirit connection.
Contact Sherry : smayer@northernpolicy.ca
Workforce Planning for Sudbury & Manitoulin
Workforce Planning for Sudbury & Manitoulin (WPSM) conducts research and provides labour market information on industry and workforce trends from both a supply and demand perspective. WPSM connects stakeholders from various sectors, collaborates on partnership projects, activities and programs to address current and emerging labour market issues, and supports economic growth and development.
FedNor
FedNor is the Government of Canada's economic development organization for Northern Ontario. Through its programs and services, and through its financial support of projects that lead to job creation and economic growth, FedNor works with businesses and community partners to build a stronger Northern Ontario.
Greater Sudbury Chamber of Commerce
Greater Sudbury Chamber of Commerce is Greater Sudbury's leading business organization, providing maximum opportunity to its members by being the driving force behind community growth and economic prosperity. They are committed to the enhancement of economic prosperity and the quality of life in Greater Sudbury.
City of Greater Sudbury Economic Development
If you're considering a business investment or expansion in the City of Greater Sudbury, we are here to assist. We work with businesses throughout the decision-making process and support the attraction, development and retention of business in the community.
The Investment and Business development team works with community stakeholders to cultivate entrepreneurship, build on local strengths and stimulate continuous development of a dynamic and healthy city.
Northern Policy Institute:
Northern Policy Institute is Northern Ontario's independent think tank. They perform research, collect and disseminate evidence, and identify policy opportunities to support the growth of sustainable Northern Ontario communities. Learn more.
---
Northwest
The International & Community Matchmaker project in the Northwest wrapped up operations in the fall of 2019.
Northern Policy Institute would like to thank the following partners for their support: North Superior Workforce Planning Board, La Société Économique de l'Ontario, Thunder Bay Chamber of Commerce, and Thunder Bay Economic Development Commission.